Wed, 26 November 2014
Presenting the Transcription Feature: Our Miss Brooks/The Jack Benny Program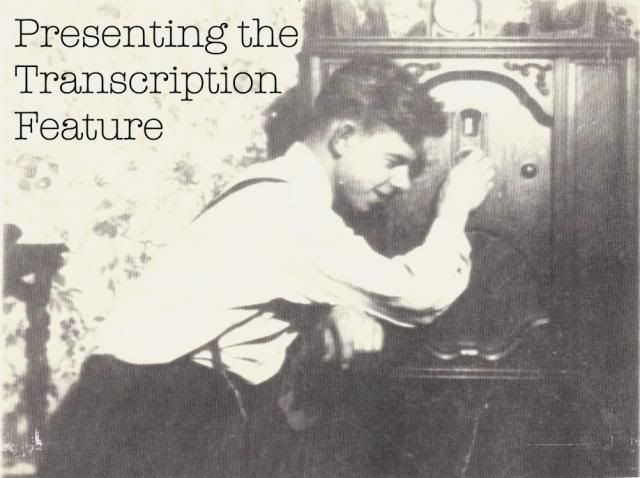 (RIGHT CLICK THE IMAGE TO SAVE THIS EPISODE TO YOUR COMPUTER)
For Thanksgiving, it's two comedy episodes (because there just aren't any good OTR dramas about Thanksgiving except dramatizations of The First Thanksgiving). First off, meet Eve Arden in Our Miss Brooks, where she plays a refreshingly sardonic high school English teacher who's not above occasionally offering a zinger at the expense of her students. As Thanksgiving approaches, more and more people invite themselves to her place for dinner – where there's nary a turkey to be found. Then Jack Benny attends that great Los Angeles event, the annual pre-Thanksgiving football game between UCLA and USC. Jack, Mary, and Dennis drive out to the Los Angeles Memorial Coliseum, Dennis gets lost, and Jack bumps into Frank Fontaine, doing his character of Mr. Silvoney, the inspiration for Pete Puma from the Looney Tunes cartoons.
Episodes
Our Miss Brooks
"Thanksgiving Weekend"
November 27, 1949
3:41
The Jack Benny Program
"Jack Tries to Buy Tickets to the USC – UCLA Game"
November 26, 1950
36:13
---
Comments[0]
---
Adding comments is not available at this time.