Mon, 5 January 2015
Presenting the Transcription Feature: QUIZ KIDS/VIC & SADE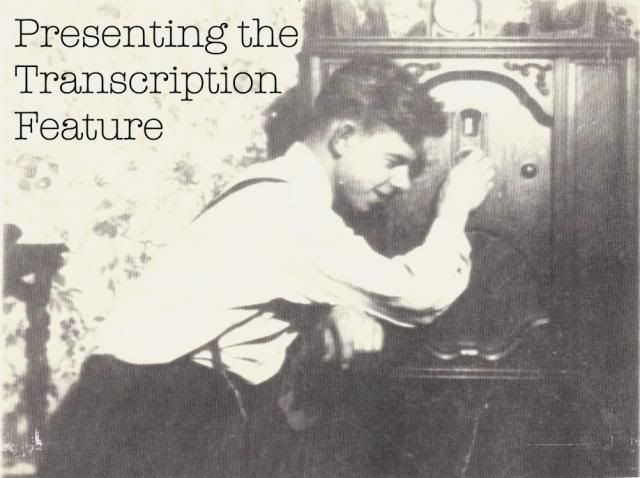 (RIGHT CLICK THE IMAGE TO SAVE THIS EPISODE TO YOUR COMPUTER)
We start off the new year with a different sort of quiz show: Quiz Kids. Here, the sort of tricky questions sent in by listeners that we're familiar with from Information Please are answered by kids. Mostly teens, but some quite young, and all with high IQs. Then we move on to the ultimate in domestic sit-coms, Vic and Sade. Set in a typical small town, we visit the family residing in "the small house half way up on the next block." The comedy is very dry, focusing on the minutiae of everyday life. In the first of these two 15-minute episodes, Vic and Sade, and their teen-aged son Rush, take part in a wartime scrap drive. Then, as Vic and Sade wait for some friends to come over for cards and ice cream, Vic tries to decide if he should purchase an honorary title from his lodge.
Episodes
Quiz Kids
"A Mousetrap, a Buttonhook, and the Statue of Liberty"
November 7, 1948
2:27


Vic and Sade
"The Scrap Drive"
36:05
"Honorary Titles for Sale"
46:15
---
Comments[0]
---
Adding comments is not available at this time.