Sat, 12 July 2014
Presenting the Transcription Feature: YOU BET YOUR LIFE/YOURS TRULY, JOHNNY DOLLAR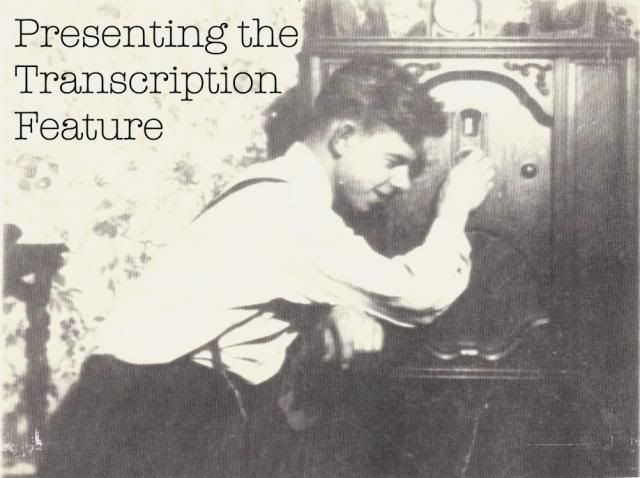 (RIGHT CLICK THE IMAGE TO SAVE THIS EPISODE TO YOUR COMPUTER)
The latest episode of Presenting the Transcription Feature brings you the one, the only . . . Groucho Marx. Groucho's finest turn in the world of radio was as the host of You Bet Your Life. Ostensibly a quiz show, the quiz portion was almost an afterthought. The real fun was in Groucho doing the pre-quiz interviews, during which, if the contestants said the secret word, they could win a little extra cash. Groucho's whip-smart wit could take the blandest of comments and spin comedy gold from it. Secondly, on Yours Truly, Johnny Dollar, actor Vincent Price guest-stars as himself. In an episode that plays on his public persona as an art aficionado, Price hires freelance insurance investigator Johnny Dollar to track down a painting that's been stolen from his collection. Price then insists on joining Dollar each step of the way.
Episodes
You Bet Your Life

"Secret Word: Ink"

November 9, 1949

4:25
Yours Truly, Johnny Dollar
"The Price of Fame Matter"
February 2, 1958
34:55
---
Comments[0]
---
Adding comments is not available at this time.