Thu, 21 November 2013
SciFi Diner Podcast: Ep. 189 - Our Interview with Greg Evigan (TEKWAR, BJ AND THE BEAR, and THE SIX MILLION DOLLAR MAN )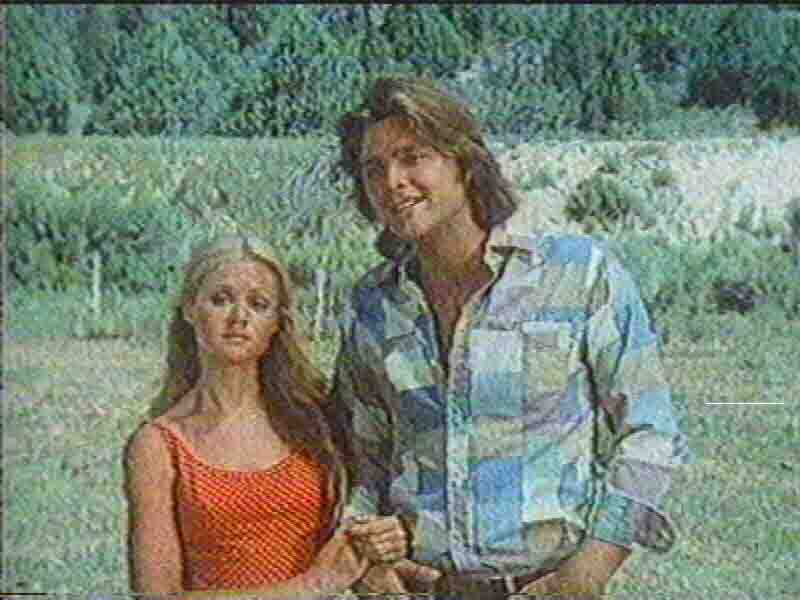 Email us at scifidinerpodcast@gmail.com
or visit us on Twitter @scifidiner.
And check out our YouTube channel.
We are a part of the Chronic Rift Network of podcasts.
Tonight's Diners: Scott, Miles and M.
---
Welcome to the Diner
If you have listened to the show for sometime, we would love to have you leave feedback on iTunes. We know not all of you use iTunes, but for those that do, it helps us become more visible. If you don't use iTunes, your feedback is still valuable. Visit our webpage at http://scifidinerpodcast.com and leave a comment on the show notes or email us at scifidinerpodcast@gmail.com. We want to know what you are thinking about what we are saying and what shows you are watching.
Menu:
Interview: SciFi Diner Podcast Ep. 189 - Our Interview with Greg Evigan (TekWar, BJ and the Bear, and The Six Million Dollar Man )
Trivia: New Trivia this week! Win Neil Grayston
TV News: Here's not one, not two, but THREE trailers for The Day of the Doctor, Almost Human premieres
Movie News: Watch RoboCop take out a room full of drones in ass-kicking new trailer, Rumored Scarlet Witch actress confirms she IS in Avengers 2: Age of Ultron, Mark your calendar: Star Wars Episode VII release date officially confirmed!
TWIST: IDW Publishing's Latest Star Trek Comics
SciFi 5 in 5: Top 5 SciFi books M should read, but just can't get through; the top 5 books she pushed through and loved.
Trivia:
Trivia this week! Who said this quote and from what movie?
Question: "Does thinking you're the last sane man on earth make you crazy? Because if it does, maybe I am."
Prize: A signed Neil Grayston print
Promos:
Jim's SciFi Blog
Trek News and Views
Greg Evigan
Currently Greg has just completed 22 episodes of a new situation comedy called "Big Sound." "Big Sound" is a management firm in which Greg's character Bill Sutton, takes on the nerve-racking responsibility of handling clients in the music business. The satirical humor of the show is derived from the fanatical, opulent, and often eccentric behavior of artists, agents, lawyers, publicists, etc., surrounding the clients and the business.
After completing the episodes of "Big Sound" Greg went back to Los Angeles but only for a short stop before he traveled back up to Saskatooon, Canada to perform a role in the independent feature, "Sweet Revenge" AKA Die! Die! Die! (The USA Video title)
Straight from that project Greg was offered the role of a high school teacher who is raising a daughter on his own after the untimely death of his wife. Dealing with the high spirits of his daughter losing her mother and blaming herself, Greg's character has to deal with the "Spirit" that has been living in their home.
Greg is now waiting to hear if a network for series production will pick up a two-hour movie that he filmed in Toronto, June of 2001. The name of the show is "Isabelle Rocks." Greg's character "Steve" is a private investigator who gets roped into precarious situations when he lets his feelings for Isabelle overrun his better judgement. A romantic comedy for the producer Fred Silverman could have a shot for a mid-season replacement.
Last on the work list so far this year is "Reba," where Greg is "Bill the Plumber." This could be a reoccurring role for the show, which is on the WB Network on Friday nights.
Greg is an actor, singer, song writer and musician, known around the world best from his character portrayals of B.J. McKay on the hit television series "B.J. and the Bear"and Joey Harris in "My Two Dads." Although Greg has been successful in both drama and comedy, he actually started out his career in music, performing in local Jersey Bands.
At age 17, he got his first job as a singer in the original Broadway production of "Jesus Christ Superstar." Two years later he continued his stay on the Broadway stage in the leading role of Danny Zuko in the original production of "Grease".
After two back to back hit shows on Broadway, it was music and television producer Don Kirschner who brought Greg to California to meet Norman Lear. (Producer of "All In the Family") The show was called "A Year At The Top" In which Greg co-stared and recorded an album with Paul Shaffer, the notorious bandleader of "Late Night with David Letterman." Greg and Paul Shaffer supplied original music for the show. They were signed to "Casablanca Records" and recorded an album together as none other than,"Greg & Paul."
Greg has also sung the theme songs for many of the TV series that he has appeared in, such as the B.J. & The Bear theme. He co-wrote and sang the theme for the hit series "My Two Dads," called "You Can Count On Me." Greg again sang a duet with Sheryl Crowe for the series theme song for "P.S. I Luv U" in which he co-starred with Connie Selleca.
During the My Two Dads years, Evigan landed his first leading roles in feature films. He starred as Lieutenant Heinaman in "Stripped To Kill" a Roger Corman film with actress Kay Lenz; in the underwater adventure thriller, "Deep Star Six" as Kevin McBride, and in "Private Road" as Brad with actor George Kennedy. "Private Road" gave Greg his first crack at musical supervisor on a film.
An ABC movie of the week project titled "One Of Her Own" attracted critical attention for Greg in the role of Charlie Lloyd, a police officer who rapes his female rookie partner (Lori Loughlin). "He (Evigan) uses his former heartthrob twinkle to turn his cop-on-the-skids into a devilish, misogynistic knucklehead. Evigan's Lloyd is a torturous presence," said Adam Sandler of Daily Variety.
Other movies made for television include "Lies Before Kisses," with Jacqueline Smith;"The Lady Forgets" with Donna Mills; "Deadly Family Secrets" with Gigi Rice and"Colombo" with Peter Falk.
From 1993 to 1995, Greg completed four two-hour television movies based on William Shatner's novels, "TekWars." Set in the year 2034, Evigan starred as Jake Cardigan, an ex-cop-turned-private-eye detective. After the four two-hour movies, Greg went on to complete eighteen one-hour episodes of TekWar which debuted in January1994 for the USA Network.
The two-year residence in Canada enabled Evigan and his family to receive "Landed Immigrant Status," valuable for future projects as producer as well as actor.
Upon his return to Los Angeles Greg was approached to play a role in the Aaron Spelling series "Melrose Place" he accepted the role of Dan Hathaway. Greg completed 13 episodes of the show and Aaron Spelling immediately cast him in his new pilot presentation of "Pacific Palisades" which was sold to the Fox Network. In the thirteen shows that were produced Greg played Robert Russo, architect/adulterer whose business and marriage is on the rocks.
Some of the other more recent projects Greg has starred in were the ABC movie "Nobody Lives Forever." Greg's character, Rick Barrish is caught in a love/murder triangle with his female cop partner and a long-lost girl friend (co-staring Brenda Bakke and Kevin Dobson).
Also aired in the spring of '99, a UPN Made for television movie called "Survivor".
A reoccurring role on the hit NBC series "Veronica's Closet" with Kirsti Alley. Greg once shared the spotlight with Kirsti on a Series that never really got off the ground for more than 13 episodes in the mid-eighties called "Masquerade."
The movie for the Fox Family Channel called "Earth Quake in New York" was shot in Toronto. Suffering the loss of their youngest son in the big quake of '94 in Los Angeles, Greg's character John Rykker moves his family back to New York. Trying to escape the threat, as well as the memories of that horrible experience only to be faced with more of the same when a magnitude 8.2 hits New York City.
During the sweeps week in spring of '99 six episodes of "Family Rules" a UPN/ Jim Hensen production was aired. In this comedy series Greg's character Nate Harrison is a college basketball coach who is raising four daughters on his own.
An independent feature film "The Pawn." Greg stars as Ray Harland a New York cop who is lured back to his home town by his father and brother to help them flush out the Russian Mafia, only to find that his own family is in on the take. Co-starring with actors, Sydney Penny, Tony Lo Bianco and Robert Stewart. The film was released to video by Aurora, under the Action Thriller category.
Greg has also finished an independent film called "Mel" co-staring with Ernest Borgnine and Julie Hagerty. The film has aired on HBO and is available through, North by Northwest Entertainment.
Evigan has produced and sang on his "pop" album, "Slow Down" featuring ten of his original songs now available to you through this web site.
He plays the piano, drums, and saxophone, and writes in a variety of different styles of music. He is now mixing a new CD, with more original pieces, recorded with the Royal Philharmonic Orchestra at Abbey Road Studios in London. The Modern Classical album features Evigan at the piano.
You can order Greg's first CD "Slow Down," by clicking here or on the CD icon on the left and sending a check or money order to the address listed. If you are using a credit card to order go to Amazon.com's "Slow Down" Purchase Page.
To keep up-to-date on Greg's career and upcoming shows; www.evigan.com
---
Comments[0]
---
Adding comments is not available at this time.