Mon, 10 November 2014
The CFQ Interview: Director Alexandre Aja on HORNS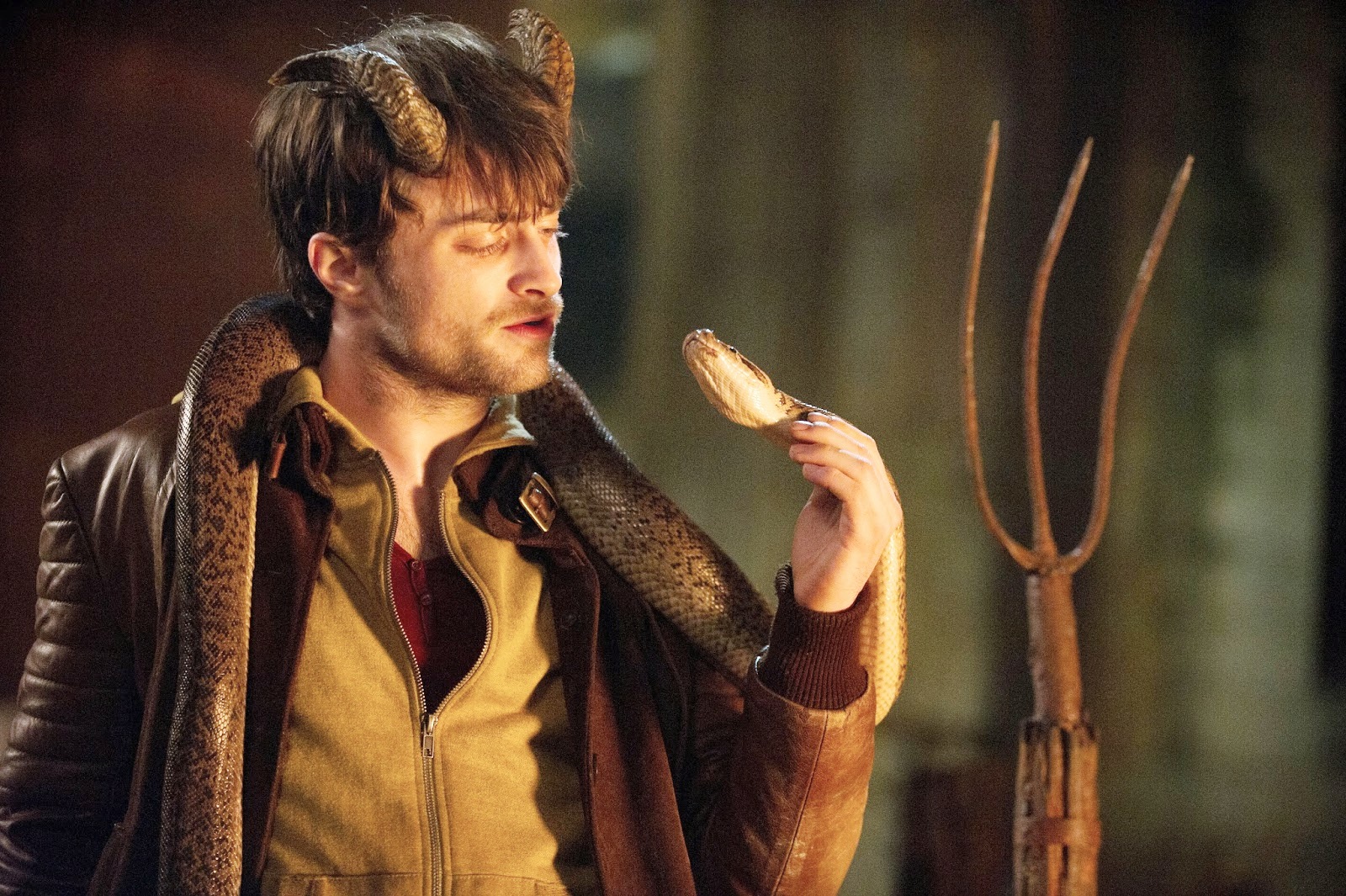 (RIGHT CLICK THE IMAGE TO SAVE THE EPISODE TO YOUR COMPUTER)
Dan Persons says:
A break from the standard Halloween fare of mad slashers and paranormal infestations, the new film HORNS brings a decidedly hometown slant to an examination of the good and evil that lives in all of us. Daniel Radcliffe plays Ig, a man (yes, man — we're a long way from Hogwart's) whose status within his small town after he's accused of murdering his girlfriend isn't at all helped once he starts growing a very Satanic pair of horns on his head. That these new appendages also compel people to confess their darkest desires and allow Ig to control their actions could be the double-edged sword that indicts him for his sins, or helps him find his love's true murderer.
Director Alexandre Aja takes the wry intensity he brought to such projects as the remake of THE HILLS HAVE EYES and PIRHANA 3D, and turns it to a more Stephen Kingesque pallet with HORNS — not surprising, since the original novel was written by King's son, Joe Hill. I got a chance to talk with Aja about his decision to steer his style in a new direction, working with Radcliffe, and more in this latest podcast. Click on the player to hear the show.
Comment on the episode here or write podcast@cinefantastique.com.
---
Comments[0]
---
Adding comments is not available at this time.