Mon, 16 September 2013
The Cinefantastique Spotlight: INSIDIOUS: CHAPTER 2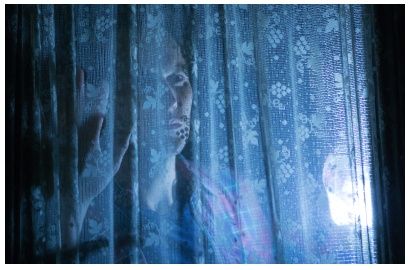 Oh yeah, kid, you've got a bad case of sequelitis right there. Technically polished with occasional striking moments, INSIDIOUS: CHAPTER 2 picks up the story of the Lambert family — Patrick Wilson as daddy Josh, Rose Byrne as mother Renai, plus kids including Ty Simpkins as the psychically tuned-in Dalton — immediately after their disastrous sojourn in the netherworld in the first film, and then pretty much repeats the beats with some painful expository writing and awkward retconning to explain why the story didn't just stop while it was ahead.
Sponsor: Audible.com 30 Day Free Trial. Get yours now!
Cinefantastique Online's Steve Biodrowski, Lawrence French, and Dan Persons have no shortage of opinions on how things went wrong (or in some cases, right) with INSIDIOUS: CHAPTER 2, and sit down to talk about how supposedly scary spirits wind up looking silly instead, why it may not be a good idea to take inspiration for your Big Reveal from MOMMY DEAREST, and, once again, why the police in horror movies are so dumb.
Plus: What's coming to theaters next week.
Comment on the episode here or write podcast@cinefantastique.com or call 888-866-9010.
Comments[0]
---
Adding comments is not available at this time.