Fri, 27 December 2013
Generations Geek: The Smaug Report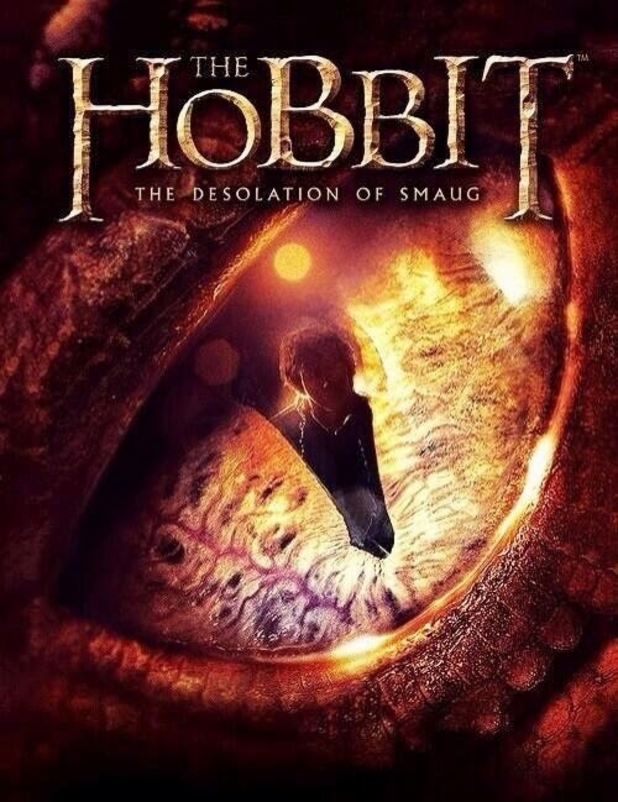 (RIGHT CLICK THE IMAGE TO SAVE THIS EPISODE TO YOUR COMPUTER)
Episode 16, The Smaug Report
Science fiction writer Scott Pearson (Star Trek Myriad Universes: Shattered Light) and his daughter talk about The Hobbit: The Desolation of Smaug with fellow Chronic Rift Network podcaster Kevin Lauderdale (It Has Come to My Attention) and his daughter Elizabeth—it's Generations Geek squared! Double-length episode.
Segments
Intro :30
Part 1 and 2 Double Feature 1:00
Part 1 vs. Part 2 3:30
Where's Bilbo? 6:20
The Book vs. the Movie vs. the LOTR movies 10:18
Tauriel and the Love Triangle 10:58
Rushing Through Middle-earth 13:48
3D and High Frame Rate 15:00
Bard and the Master of Laketown 22:13
Connections in Middle-earth 24:25
Too Many Movies? 25:30
The Hobbit is Supposed to be First 28:25
The Hobbit Animated 30:30
Bree in The Hobbit? 32:50
Geek Culture Popularity 34:34
The Accessibility of CGI vs. Old Movies 37:00
Chased by Orcs Over and Over Again 40:25
Favorite Scenes 44:24
Least Favorite Scenes 47:33
What Will Happen in Part 3? 50:55
Benedict Cumberbatch, Smaug, and Sauron 52:07
Excited About Part 3? 55:25
Kili and Erebor 58:00
Legolas and Tauriel 58:41
Comment on this episode here or by writing thegeeks@generationsgeek.com or by calling 888-866-9010.
---
Comments[0]
---
Fri, 27 December 2013
SciFi Diner Podcast: Ep. 192 - A Babylon 5 Rewind (The Diner Was Hijacked To Bring You This Episode)
(Right click the image to save this episode to your computer)
A 2012 Parsec Finalist
Please call the listener line at 1.888.508.4343
Email us at scifidinerpodcast@gmail.com
or visit us on Twitter @scifidiner.
And check out our YouTube channel.
We are a part of the Chronic Rift Network of podcasts.
Tonight's Diners: Raul and Jim
---
Welcome to the Diner
The SciFi Diner has been hijacked.
You know? Scott really needs to get Joe the Cook to fix that broken window in the kitchen. You never know what might creep into the Diner in its off hours.
In this special episode, we don't go to "a galaxy far, far away," nor do we explore "the final frontier." Instead we go to the "dawn of the third age of mankind," just in time for the 20th anniversary of one of the most important shows in SciFi history.
"This is the story of the last of the Babylon stations. The year is Christmas, 2013. The name of the place is Babylon 5…"
If you want to learn more on the show, the definitive source would be The Lurker's Guide at http://www.midwinter.com/lurk/. This is one of the world's oldest fan sites, going back at least to 1993.
To reach Raul from www.thechristiangeek.net, you can email him at raul@thechristiangeek.net or Tweet him at @rytechgeek. He can also be found on Facebook as Raul Ybarra.
You can em–mail Jim at arrowood@gmail.com and also find him at Jim's SciFi blog, http://jimsscifi.blogspot.com. He is also on Facebook and can be Tweeted at @JimArrowood2.

______________________________________________________________________
Babylon 5 is an American space opera television series created by writer and producer J. Michael Straczynski, under the Babylonian Productions label, in association with Straczynski's Synthetic Worlds Ltd. and Warner Bros. Domestic Television. After the successful airing of a backdoor pilot movie, Warner Bros. commissioned the series as part of the second-year schedule of programs provided by its Prime Time Entertainment Network (PTEN). The pilot episode was broadcast on February 22, 1993 in the US. The first season premiered in the US on January 26, 1994, and ran for the intended five seasons. Describing it as having "always been conceived as, fundamentally, a five-year story, a novel for television," Straczynski wrote 92 of the 110 episodes, and served as executive producer, along with Douglas Netter.
Set between the years 2258 and 2281, it depicts a future where Earth has sovereign states, and a unifying Earthgov. Colonies within the solar system, and beyond, make up the Earth Alliance, and contact has been made with other spacefaring races. The ensemble cast portray alien ambassadorial staff and humans assigned to the five-mile-long Babylon 5 space station, a centre for trade and diplomacy. Described as "one of the most complex programs on television," the various story arcs drew upon the prophesies, religious zealotry, racial tensions, social pressures, and political rivalries which existed within each of their cultures, to create a contextual framework for the motivations and consequences of the protagonists' actions. With a strong emphasis on character development set against a backdrop of conflicting ideologies on multiple levels, Straczynski wanted "to take an adult approach to SF, and attempt to do for television SF what Hill Street Blues did for cop shows."
Generally viewed as having "launched the new era of television CGI visual effects," it received multiple awards during its initial run, including two consecutive Hugo Awards for best dramatic presentation, and continues to regularly feature prominently in various polls and listings highlighting top-rated science fiction series. Not appearing on American television since 2003, it continues to be shown in international markets such as Fox in the UK, the TV4-ScifFi Channel in Sweden, and the FBC TV channel in Fiji. Initially written by Straczynski, DC began publishing Babylon 5 comics in 1994, with stories that closely tied in with events depicted in the show, with events in the comics eventually being referenced onscreen in the actual television series. The franchise continued to expand into short stories, RPG games, and novels, with the Technomage trilogy of books being the last to be published in 2001, shortly after the spin-off television series,Crusade, was cancelled.
All rights except for a possible movie are controlled by Warner (movie rights are retained by Straczynski).
---
Comments[0]
---