Mon, 20 January 2014
Cyborgs - A Bionic Podcast: "The Price of Liberty"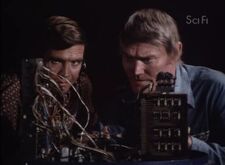 (RIGHT CLICK THE IMAGE TO SAVE THIS EPISODE TO YOUR COMPUTER)
A disgruntled government scientist and demolition expert, Robert Meyer steals the Liberty Bell just before its bicentennial tour. Steve tracks it down to an open field where the bell has been rigged to explode if any attempt is made to move it. The government concedes to Meyer's demands, but he dies before telling them the secret to disarming the bombs about the symbol of liberty. Steve must work with a protégé of Meyer's in disarming the device before time runs out. The problem is, this protégé has a huge chip on his shoulder. Is this all really worth, "The Price of Liberty"?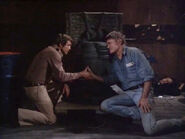 Joining John and Paul to discuss this episode is science fiction author Robert J. Sawyer.
Special thanks to Robin Spanell for supplying us with the audio for the television ad for this episode featured at the start of the podcast. Check out Robin's music, some which has also been featured on the podcast, at his homepage.
Purchase the season three Universal DVD release of The Six Million Dollar Man. In doing so, you help support the podcast.
Comment on the episode here or write abionicpodcast@gmail.com or better still use the "Send Voicemail" tab on the left of the page to leave a message via your computer. Take a moment to rate the episode by using our star system at the bottom of this entry.
Rating:





The Six Million Dollar Blog entry
(coming soon)
---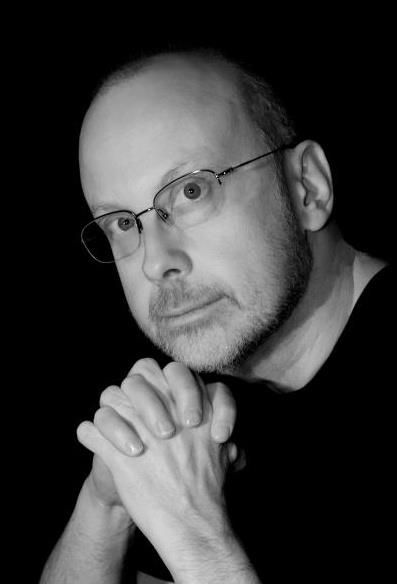 Robert J. Sawyer has won the Hugo, Nebula, John W. Campbell Memorial, Aurora, Hal Clement, and Audie Awards, all for best novel of the year, as well as the top SF awards in Japan, China, France, and Spain. According to the Locus Index to Science Fiction Awards, he is the #1 all-time worldwide leader in number of award wins as a science fiction or fantasy novelist. His 21st novel,Triggers, a 2012 title from Penguin Canada, was a Globe and Mail, Maclean's, and Locus bestseller, and he's hit #1 on the Amazon.com Technothrillers bestsellers list. Rob's previous novels are all in print, including The Terminal Experiment; Calculating God; Hominids; Mindscan; Rollback; FlashForward (basis for the ABC TV series); and the WWW trilogy of Wake, Watch, and Wonder(each of which separately won the Aurora Award for Best Novel of the Year). His website is at sfwriter.com.
Comments[0]
---
Sun, 19 January 2014
SciFi Diner Podcast: Ep. 193 - Contact (A SciFi Rewind)
(Right click the image to save this episode to your computer)
A 2012 Parsec Finalist
Please call the listener line at 1.888.508.4343
Email us at scifidinerpodcast@gmail.com
or visit us on Twitter @scifidiner.
And check out our YouTube channel.
We are a part of the Chronic Rift Network of podcasts.
Tonight's Diners: Scott, Miles. M. and Jim Arrowood
---
Welcome to the Diner
Tonight we rewind what can be said to be one of our favorite movies of all times. We share our favorite scenes, analyze our favorite characters, talk about our favorite quotes, and unveil some trivia. Come in, order, and enjoy the fun!
Contact is a 1997 American science fiction drama film, adapted from the Carl Sagan novel of the same name and directed by Robert Zemeckis. Both Sagan and wife Ann Druyan wrote the story outline for the film adaptation of Contact.
Jodie Foster portrays the film's protagonist, Dr. Eleanor "Ellie" Arroway, a SETI scientist who finds strong evidence of extraterrestrial life and is chosen to makefirst contact. The film also stars Matthew McConaughey, James Woods, Tom Skerritt, William Fichtner, John Hurt, Angela Bassett, Jake Busey, and David Morse.
Carl Sagan and Ann Druyan began working on the film in 1979. Together, they wrote a 100+ page film treatment and set up Contact at Warner Bros. with Peter Guber and Lynda Obst as producers. When the project to make the film became mired in development hell, Sagan published Contact as a novel in 1985 and the film adaptation was rejuvenated in 1989. Roland Joffé and George Miller had planned to direct it, but Joffé dropped out in 1993 and Warner Bros. fired Miller in 1995. Robert Zemeckis was eventually hired to direct, and filming for Contact lasted from September 1996 to February 1997. Sony Pictures Imageworks handled most of the visual effects sequences.
The film was released on July 11, 1997, to mostly positive reviews. Contact grossed approximately $171 million in worldwide box office totals. The film won the Hugo Award for Best Dramatic Presentation and received multiple awards and nominations at the Saturn Awards. The release of Contact was publicized by controversies from the Clinton administration and CNN, as well as individual lawsuits from George Miller and Francis Ford Coppola.
Comments[0]
---