Tue, 1 July 2014
The Weekly Podioplex: July 1, 2014
(RIGHT CLICK THE IMAGE TO SAVE THIS EPISODE TO YOUR COMPUTER)
The Weekly Podioplex returns with a new leader at the top of the box office. Can Optimus Prime and the rest of the Autobots hold that position when they have to face, not Decepticons, but rather new movie releases? Michael Falkner has this and more on a new episode.
Check out the full show notes here and comment on the episode or write weeklypodioplex@gmail.com.
---
Comments[0]
---
Tue, 1 July 2014
The Dome: "Requiem"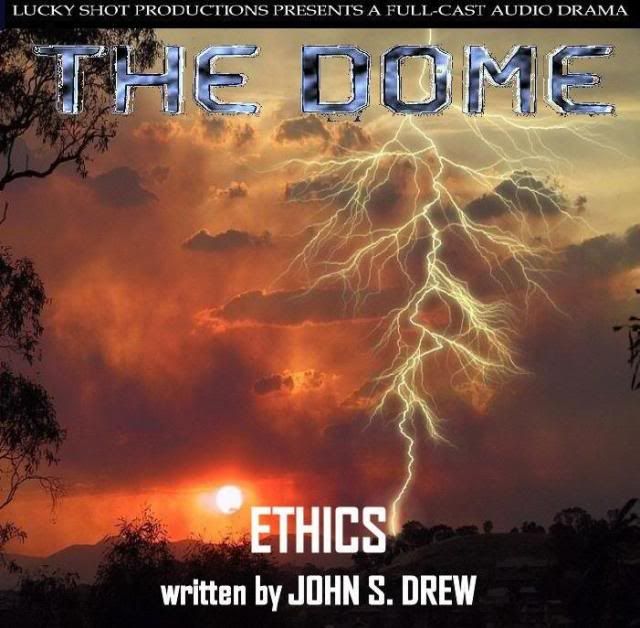 (RIGHT CLICK IMAGE TO SAVE EPISODE TO YOUR COMPUTER.)
Over five years ago, John created an audio drama series with the intention of making it a regular occurrence. It didn't happen, but now John is almost done with his grad school work and can devote his time more to a project such as this. Because of that, he is releasing the first five episodes to get everyone on board with the story. Take a moment to comment here or by writing john@chronicrift.com.
In 1977, the United States government determined that one in every ten million Americans was gifted with a paranormal ability. It immediately set up a commission to look into the growing phenomenon. It was decided that a special, top-secret research facility was needed to study the matter further. Today, in a world where the paranormal is normal, the unexpected happens within the walls of The Dome.
"Requiem" - It's the day of Parker's memorial service and as Anibal says a few words on his former security chief's behalf, Parker seems to be getting the final word via his discussion with a young paranormal who can talk to the dead. What does he think of his former collegues and why is he so interested in this one paranormal when he clearly was afraid of them when he was alive?
Cast
Susan Drew - Anne Ramsay
Keith R.A. DeCandido - Anibal Ramirez
John S. Drew - Parker
Sheri Devine - Doctor Helen Smith
and introducing Jocelyn Proietti as Terri
Theme and segue music by Lenny Ackley
Incidental music by Positionmusic.com
This is a Lucky Shot Production, copyright 2011
---
Comments[0]
---