Wed, 23 July 2014
The Batcave Podcast: Episode 19 - Shoot a Crooked Arrow/Walk the Straight and Narrow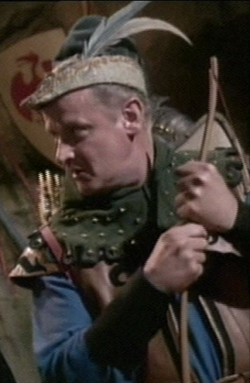 (RIGHT CLICK THE IMAGE TO SAVE THIS EPISODE TO YOUR COMPUTER)
The second season of Batman 66 kicks off with a new villain. The Archer, a self-styled Robin Hood thief is robbing from the rich of Gotham City and distributing to the poor. Although the citizens are returning the money, they can't help but cheer for his exploits and it's affecting Batman's public image. Can he stop this malevolent marksman before it's too late?
Joining John to discuss this debut episode of the second season is author Kevin Dilmore. In addition to discussing the episode, as a representative of Hallmark, Kevin discusses the release of Batman related merchandise including this year's Christmas ornament.
Comment on the episode here or write thebatcavepodcast@gmail.com. Take a moment to rate the episode by using our star system at the bottom of this entry.
---

<
---
KEVIN DILMORE has been getting his geek on for a good while now.
A journalist for more than 25 years, he enjoyed an eight-year run as a contributing writer to Star Trek Communicator, writing news and feature stories for the bimonthly publication of the Official Star Trek Fan Club. He also has contributed to publications including the Village Voice, Amazing Stories, Hallmark and Star Trek magazines as well as web sites including Hallmark.com and Star Trek.com.
Teaming with writing partner and heterosexual life mate Dayton Ward since 2001, he has co-written novels and shorter fiction based on television shows including "Star Trek," "Star Trek: The Next Generation" and "The 4400." The pair has put more than 1 million words into print together. Their most recent novel, Point of Divergence, is the second in the Star Trek: Seekers series and will be published in September by Pocket Books.
On his own, Kevin recently has contributed a story to Native Lands, the latest ReDeus anthology published by Crazy 8 Press, and essays in Hey Kids, Comics! also by Crazy 8 Press, and New Life and New Civilizations: Exploring Star Trek Comics published by Sequart.
By day, Kevin works as a senior writer for Hallmark Cards in Kansas City, Mo., doing about everything from writing greeting cards to assisting in product development including pop culture-themed Keepsake Ornaments. His children's books for Hallmark Gift Books include the Cosmic Ray series, Superdad and His Daring Dadventures, and a series of Batman books to be published this fall.
In May, a short film written by Kevin, "Outside of Town," was selected for screening in the Short Film Corner of the Cannes Film Festival.
A graduate of the University of Kansas, Kevin lives in Overland Park, Kansas. Keep up with his shameful behavior and latest projects on Facebook.
Comments[0]
---
Wed, 23 July 2014
Presenting the Transcription Feature: ABBOTT & COSTELLO/HAVE GUN WILL TRAVEL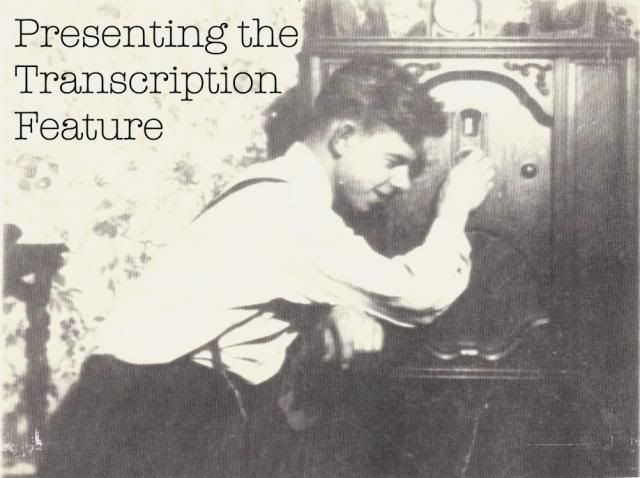 (RIGHT CLICK THE IMAGE TO SAVE THIS EPISODE TO YOUR COMPUTER)
We start off this installment of Presenting the Transcription Feature with The Abbott and Costello Show. It's time for Lou to pay his income taxes, and he finds himself up to his ears in financial advice. When he learns that he won't have to pay anything if he doesn't earn any more income for a week, he's suddenly awash in unwanted money. Then, on Have Gun -- Will Travel, the tables get turned when Paladin is hauled in by a bounty hunter.
Episodes
The Abbot and Costello Show
"Income Tax Troubles"
March 6, 1947
5:40
Have Gun Will Travel
"Bounty Hunter"
August 21 1960
36:35
---
Comments[0]
---
Tue, 22 July 2014
The Weekly Podioplex: July 22, 2014
(RIGHT CLICK THE IMAGE TO SAVE THIS EPISODE TO YOUR COMPUTER)
Dawn of the Planet of the Apes continues to dominate the box office, but a trio of new films premiering this Friday offers some stiff competition. There's this, DVD releases, movie news and more on a new The Weekly Podioplex.
Check out the full show notes here and comment on the episode or write weeklypodioplex@gmail.com.
---
Comments[0]
---