Wed, 12 November 2014
SciFi Diner Conversations: Ep. 232 – Listener's Talk About The Flash, Star Wars Rebels, The Walking Dead, Star Trek London, and Doctor Who
(Right click the image to save this episode to your computer)
A 2012 Parsec Finalist
Please call the listener line at 1.888.508.4343
Email us at scifidinerpodcast@gmail.com
or visit us on Twitter @scifidiner.
And check out our YouTube channel.
We are a part of the Chronic Rift Network of podcasts.
Tonight's Diners: Scott, Miles, and M
---
Welcome to the Diner
If you have listened to the show for sometime, we would love to have you leave feedback on iTunes. We know not all of you use iTunes, but for those that do, it helps us become more visible. If you don't use iTunes, your feedback is still valuable. Visit our webpage at http://scifidinerpodcast.com and leave a comment on the show notes or email us at scifidinerpodcast@gmail.com We want to know what you are thinking about what we are saying and what shows you are watching.
Tonight's Menu
Conversations
Much of the conversation in tonight's show revolves around Star Trek London, Star Wars Rebels, Doctor Who, The Flash, The Walking Dead, and more.
Comments[0]
---
Tue, 11 November 2014
Presenting the Transcription Feature: THE GREAT GILDERSLEEVE/THE NEW ADVENTURES OF NERO WOLFE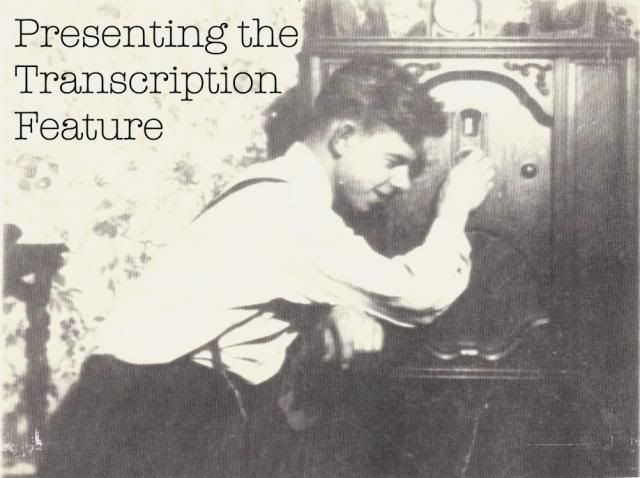 (RIGHT CLICK THE IMAGE TO SAVE THIS EPISODE TO YOUR COMPUTER)
We start off November with the return of The Great Gildersleeve. This is the episode immediately following the Halloween episode from last time. Gildy is still in the doghouse with Leila Ransom. Meanwhile, it's the middle of World War II, and nice cuts of meat are hard to find due to rationing. When Gildy procures a prime pot roast, that roast's fate on his table is far from assured. Then Sydney Greenstreet debuts as Nero Wolfe in The New Adventures of Nero Wolfe. As always, Wolfe is reluctant to take any case that will interferer with his orchids, his reading, and his gourmet meals. When a woman arrives asking him to investigate a treasure map her father has bought, he dismisses her. Then the bodies start to pile up . . .
Episodes
The Great Gildersleeve
"The Pot Roast"
November 7, 1943
3:54
The New Adventures of Nero Wolfe
"Stamped for Murder"
October 20, 1950
32:12
---
Comments[0]
---