Tue, 10 March 2015
The Batcave Podcast: From the Files of the Batcomputer 11 - Leonard Schwartz on Co-Creator: Bill Finger - The Man Behind the Bat
(RIGHT CLICK THE IMAGE TO SAVE THIS EPISODE TO YOUR COMPUTER)
John sits down with the writer and director of Co-Creator: Bill Finger - The Man Behind the Bat. They discuss the origin of the the play, Finger's legacy, his contribution to Batman 66, and more. Take a listen and learn how you can attend the premiere of the play in April.
Also, listen in as John and Dan Greenfield of 13th Dimension fill you in on the newest Batman 66 contest they've got lined up. It's a contest in conjunction with the upcoming East Coast Comic Con - April 11 and 12.
---
Lenny Schwartz is the writer/ director of such plays as Subject 62, Buster Keaton: Fade to Black, Lucy, The Wire Game, Higher Methods and Fidelity as well as many others. He is also the screenwriter of with Scorpio Film Releasing's film Murder University which is available on DVD in national distribution as well as the films Normal (going around to film festivals) and Accidental Incest (premiering March 22 2015 in RI) as well as Breaking Branches Pictures release Subject 62. He currently lives in RI and directs his plays in RI and NYC.
Links
Comments[0]
---
Tue, 10 March 2015
Presenting the Transcription Feature: BURNS AND ALLEN/QUIZ KIDS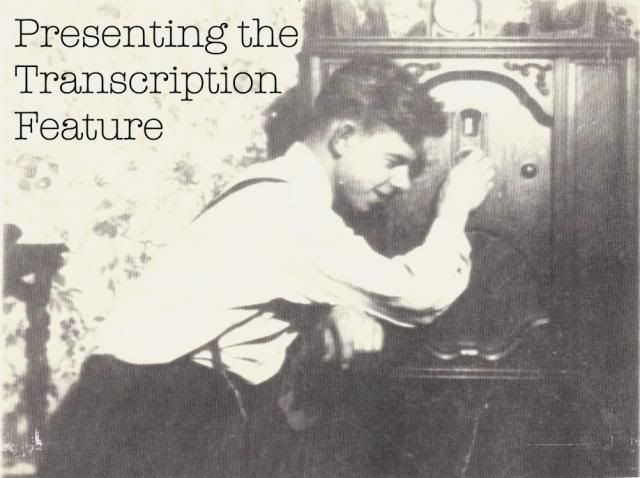 (RIGHT CLICK THE IMAGE TO SAVE THIS EPISODE TO YOUR COMPUTER)
We celebrate March by honoring the Girl Scouts and the Irish. First up on The Burns and Allen Show, George Burns experiences more than the usual amount of befuddlement when wife Gracie Allen signs up to be a Girl Scout troop leader. This March marks the 103rd anniversary of the founding of the Girl Scouts by Juliette Gordon Lowe. Then on Quiz Kids, there's a lot of blarney thrown around in preparation of St. Patrick's Day as the young prodigies field questions about Irish history and other famous guys named Patrick.
Episodes
The Burns and Allen Show
"Gracie, the Girl Scout Leader"
March 10, 1949
3:27
Quiz Kids
"St. Patrick's Day Diamond"
March 11, 1951
30:15
---
Comments[0]
---