Sun, 15 September 2013
Cyborgs - A Bionic Podcast: Case File 02 - Rick Lenz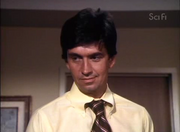 (RIGHT CLICK THE POD LOGO ABOVE TO SAVE
THE EPISODE TO YOUR COMPUTER)
After a summer hiatus, Cyborgs: A Bionic Podcast returns with all new episodes. First up, John and Paul sit down for their next Case File. They interview actor Rick Lenz (SMDM: "The Return of The Bionic Woman" and BW: "Welcome Home, Jaime", and "The Vega Influence") about his career and his memoir, North of Hollywood.
Comment on the episode here or write abionicpodcast@gmail.com or call 888-866-9010.
---
---
Hal Erickson of All Movie Guide says Rick Lenz "has steadfastly avoided pigeonholing as a 'type,' playing gunslingers, victims, villains, patient husbands, insensitive fools, intellectuals and even a wimpy murder-mystery fanatic in the (Hallmark) remake of Hitchcock's Shadow Of A Doubt."
One of the workingest actors of the late-20th century, Lenz has starred in movies with Peter Sellers, Walter Matthau, Lauren Bacall and Elizabeth Taylor. He was Goldie Hawn's boyfriend in Cactus Flower, Melvin's lawyer in Melvin And Howard and the obsequious journalist in John Wayne's The Shootist.
On television, he has guest-starred in recurring roles on The Six Million Dollar Man, The Bionic Woman, Murder, She Wrote, The Practice, Dynasty and more. He was superspy Benjamin Baxter on Fox's The New Adventures Of Beans Baxter, Eddie Albert's law partner on a few episodes of Green Acres, and starred with Richard Boone as Police Chief Oliver Stamp on Hec Ramsey in the NBC Mystery Movie rotation.
On various stages, including Broadway, Lenz has starred opposite Jill Clayburgh, Marcia Mason, Tyne Daly, Blythe Danner, Alan Alda and Paul Sorvino. He jumped on the other side of theatrical production and became a successful playwright with his Off-Broadway production Swung in 1979. He followed with Clean As A Whistle (also Off-Broadway) and The Epic Of Buster Friend, which began at the American Shakespeare Theatre, moved to the Lucille Lortell Theatre and was subsequently produced by PBS. Furthermore, his play So Long, Mr. Broadway was published by Dramatists Play Service and West Coast Plays, and he won Los Angeles Dramalogue Awards for playwriting for both Familiar Places and Last Class. In 2002, Sharon Gless and the late John Ritter performed Lenz' Felony Audition at the Playwright's Kitchen Ensemble.
All of the actor/playwright's experiences are recounted in his new gut-wrenchingly honest memoir North of Hollywood (Feb. 15, 2012, Chromodroid Press). The book is a start to his budding career as an author, planning also the debut of his first novel in 2013 called Redeeming Norma Jean.
Originally from Michigan and having acted across the country, Lenz lives in North Hollywood with his wife. They are parents to three children, and have recently become proud grandparents.
---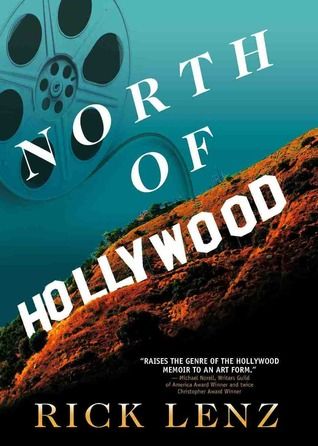 Links
Order North of Hollywood from Amazon
Comments[0]
---
Adding comments is not available at this time.