Tue, 11 March 2014
Cyborgs - A Bionic Podcast: Critical Assignment 05 - Six Million Dollar Man Season 6 Writer James Kuhoric
(RIGHT CLICK THE IMAGE TO SAVE THIS EPISODE TO YOUR COMPUTER)
Our Critical Assignment returns with a new episode taking a look at the premiere of a new Six Million Dollar Man comic book. John and Paul have mentioned The Bionic Man and The Bionic Woman comic books in the past and have found them both to be enjoyable series that offer bionic fans a little bionic action in a modern world. But now, Dynamite Comics, which produced the two former books, is producing a comic book that will take place in the continuity of the original series. The Six Million Dollar Man Season 6 will pick up where the fifth season left off with Steve facing off against a familiar (for us) foe. So what can one expect in this new series? John and Paul sit down with the driving force behind the development and writing of this new comic, James Kuhoric. They talk writing for a tie-in property, Jamie Sommers place in this sixth season, and more.
00:00 - Show introduction
02:00 - John and Paul
05:00 - Paul introduces James Kuhoric
06:00 - James' personal connection to the Six Million Dollar Man
08:15 - How the idea came to James
09:40 - Convincing Dynamite
12:30 - James' approach to the Six Million Dollar Man
14:30 - What makes Steve Austin special?
16:15 - Capturing the 'voice'
18:45 - The 70s
19:00 - Juanan Ramirez
20:30 - Capturing the likeness Steve, Jaime, Oscar, and Rudy
23:35 - Familiar character cameos
25:00 - Maskatron
29:40 - Jaime Sommers
33:45 - What Six Million Dollar Man teaches us
37:30 - Major challenges
42:00 - Beyond the first arc
44:00 - "Pal"
44:40 - Find James Kuhoric on the web
45:25 - Sign-off
Comment on this episode here or by writing abionicpodcast@gmail.com
---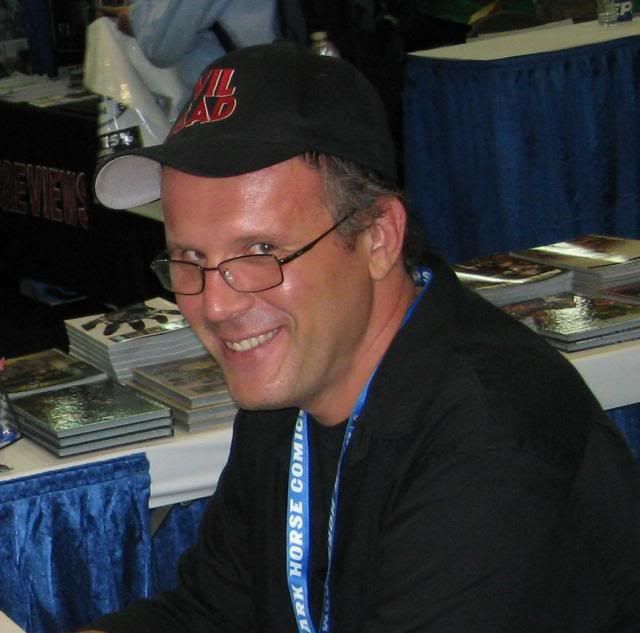 James Anthony Kuhoric is a multi-award winning author of fiction. For over a decade his published work in prose, comic book, and graphic novel format has been a mainstay of the sequential illustrated world. He has worked with many studios on high profile licensed books including Stargate SG-1, Battlestar Galactica, Army of Darkness, Nightmare on Elm Street, Friday the 13th and most recently the classic Six Million Dollar Man. With well over 100 comic books in print and 20 graphic novels in his library he continues to be a highly touted creator of original and licensed fiction.
Comments[0]
---
Adding comments is not available at this time.