Sun, 13 October 2013
Cyborgs - A Bionic Podcast: Critical Assignment - Lee Majors at DragonCon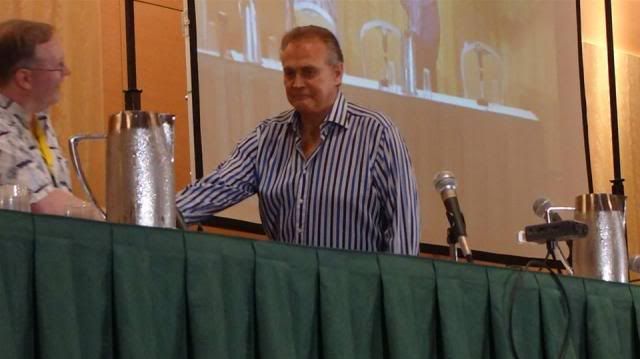 Our Critical Assignment series continues with another bionic Q&A panel hosted by John. This time around, we present Lee Majors' appearance at DragonCon 2013. The panel took place on Saturday, August 30 and it was John's first time meeting Lee and he relates what the experience was like. Plus, Paul fills us in on the making of the the career restrospective that was shown to the audience prior to Lee's taking the stage.
Comment on the episode here or write abionicpodcast@gmail.com or call 888-866-9010 or better still use the "Send Voicemail" tab on the left of the page to leave a message via your computer. Take a moment to rate the episode by using our star system at the bottom of this entry.
---
Comments[0]
---
Adding comments is not available at this time.