Tue, 2 July 2019
The OSI Files: File 009 - THE SIX MILLION DOLLAR MAN - "Eyewitness to Murder"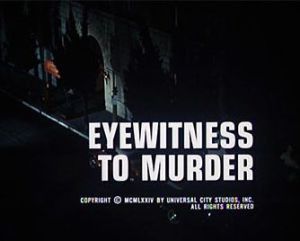 "Eyewitness to Murder"
Airdate: March 8, 1974
Written by William Driskill
Directed by Alf Kjellen
Synopsis: Steve witnesses the murder of a lead prosecutor's aid, but he cannot testify to it as he saw it at night with his bionic eye. At first, Oscar wants to let it go until the Secretary calls him and Steve in to protect the lead prosecutor as they prepare their case against a major mobster. But Steve has one thing on his mind - find the killer and prove his guilt.
John is joined by artist Jerry Lange and longtime fan Kevin Durkee to discuss this sixth episode of the series. They discuss figuring out which of the twin assassins is which, Oscar's background, and the running scenes in this episode. Plus, Jerry shares his original shooting scripts and we play a "With a Twist" themed game of This or That.
It's the return of the podcast as a Facebook Live show. Join us Friday nights at 9:30EST as we discuss an episode of THE SIX MILLION DOLLAR MAN's first season with two fans as well as featuring commentary from our viewers. This audio will be available shortly after in the OSI Files feed.
---
BIONIC OPERATIVES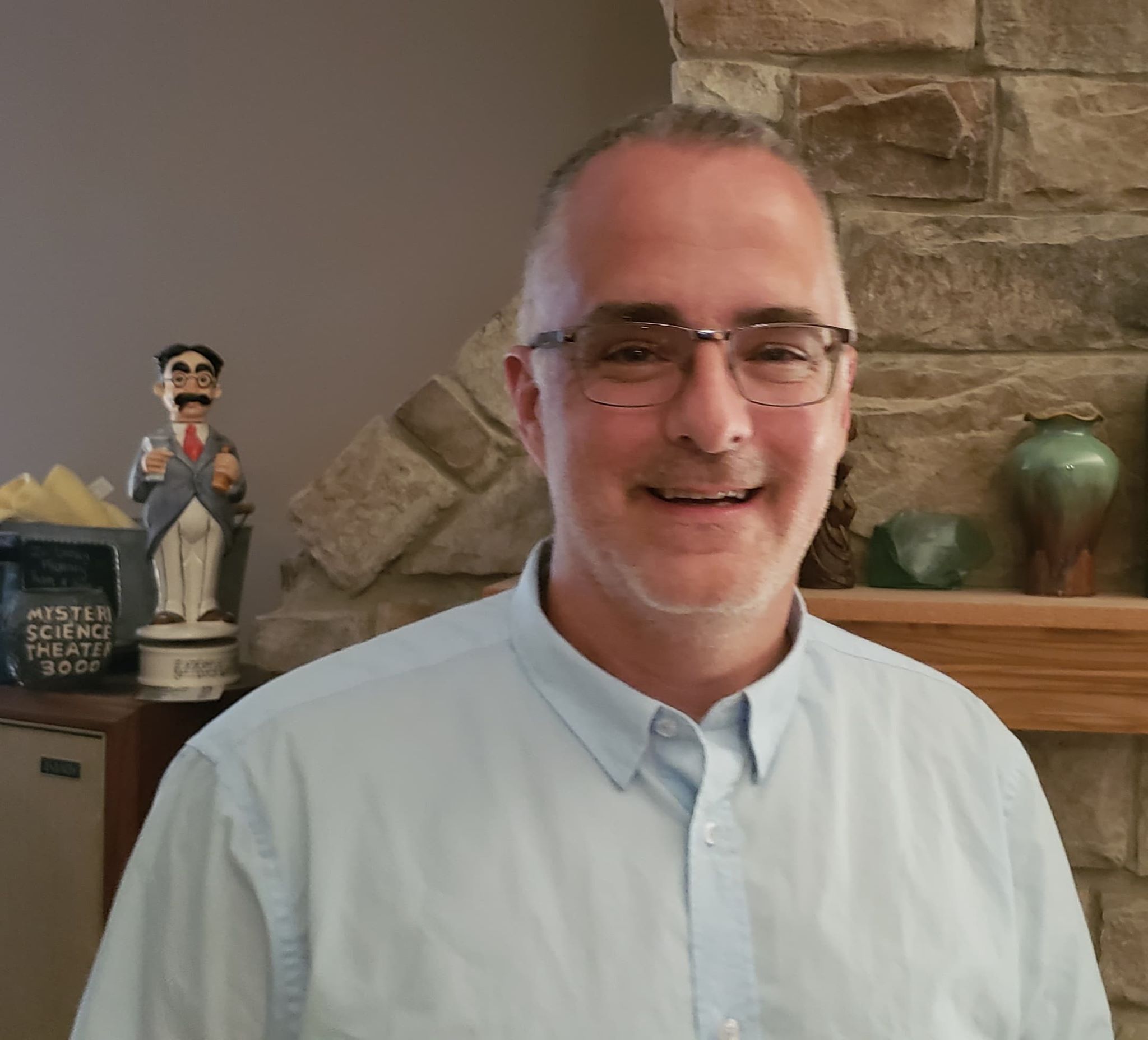 Kevin Durkee -
Bio: Most of the time: Water Treatment for Heat Transfer Specialist
Some of the time: Michigan Air National Guard
Hobbies include: Antique Stores, Collecting way too many vinyl records, View Masters with reels. Running 5k's with my wife.
Throwback TV favorites: Six Million Dollar Man, Bionic Women, Twilight Zone, Batman, X-Files, Battlestar Galactica and many more.
Current TV favorites: Westworld, Man in the High Castle, The Walking Dead, Lost In Space.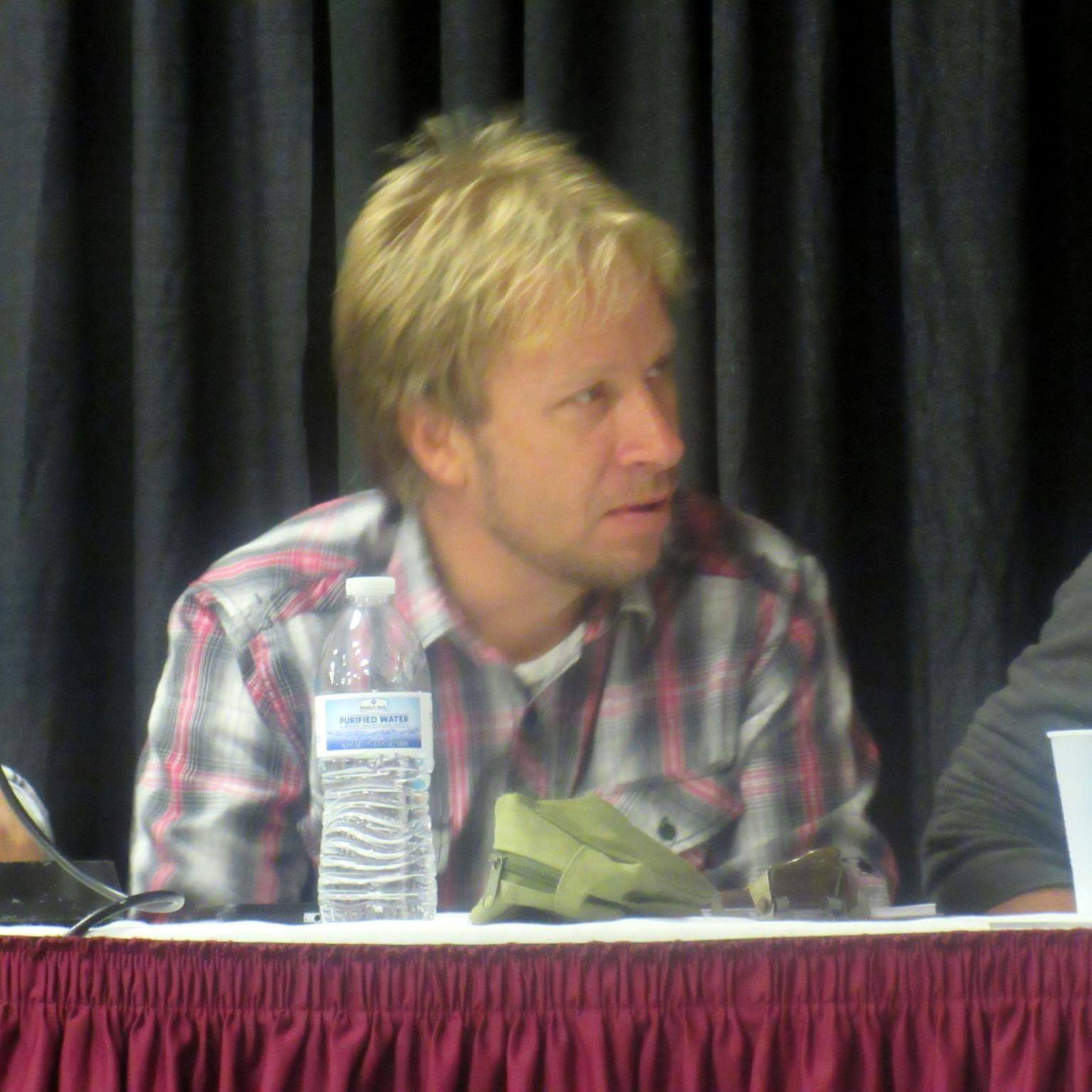 Jerry Lange - Based in Buffalo, New York. My personal and client works are created using traditional media including pencil, ink and watercolor and digital software Adobe Photoshop, Illustrator and Indesign. I try to bring a dramatic visual narrative to my work through a mix of loose and tight media application and mark making technique. Website
Comments[0]
---
Sat, 29 June 2019
The Hornet's Sting: 020 - "Trouble for Prince Charming"
"TROUBLE FOR PRINCE CHARMING"
AIRED: FEBRUARY 17, 1967
The Hornet gets involved in international affairs when a visiting prince and his fiancé are targets of a coup. There is a great deal of potential in the idea of this story, but the limited time of the individual episode doesn't allow for it. In addition, Jim and John question if the motivation for the Hornet's involvement is practical with the way the series is set up.
​
The Green Hornet: A History of Radio, Motion Pictures, Comics and Television by Martin Grams and Terry Salomonson is a reference work we're consulting as we move through the series. Pick up your copy by clicking on the link and getting it today.
Take a listen and then let us know what you think of the episode by writing us here or at thebatcavepodcast@gmail.com.
Comments[0]
---
Thu, 27 June 2019
The Batcave Podcast: Episode 71: "The Cool, Cruel Mr. Freeze" & "The Joke's on Robin"
"The Cool, Cruel Mr. Freeze" &
"The Joke's on Robin"
Aired September 21, 1968
We continue our look at the 1968 Filmation series with a review of a pair of stories. First, we look at the premiere of Mr. Freeze on the cartoon as he plans to bring Gotham City to its knees with a frosty gamble that not only threatens the city, but the Wayne fortune as well. Next, Robin is thinking he's losing his touch but we quickly learn, "The Joke's on Robin" thanks to the Joker.
In addition, John and Dan Greenfield, creator and author of the 13th Dimension website discuss the theme song and Ted Knight's contributions to the show and beyond.
Comment on the episode here or write thebatcavepodcast@gmail.com.
Comments[0]
---
Tue, 25 June 2019
Presenting the Transcription Feature: THE JACK BENNY PROGRAM & WORD DETECTIVE
A few weeks back, we presented the radio drama version of the classic film, "Sunset Boulevard." Tonight, "The Jack Benny Program" is going to render (in the best sense of the word) its version. Mary is out sick, but her real-life sister, Babe, is on hand to play the Gloria Swanson role. Then we present three episodes of the little-known Basil Rathbone series, "Word Detective." These three-minute investigations into word origins were really just ads for the Underwood typewriter company, but they are informative and entertaining nonetheless.
Episodes
The Jack Benny Program
March 25, 1951
"Sunset Boulevard"
2:33
Word Detective
November 2, 1959
"Tangerine"
November 5, 1959
"Melba Toast"
November 6, 1959
"Stoic"
32:34
Comments[0]
---
Sun, 23 June 2019
Generations Geek: Episode 55—Rim of the World
Episode 55—Rim of the World
Science fiction writer Scott Pearson and cohost Ella Pearson interview Zack Stentz, screenwriter and producer of the Netflix film Rim of the World, which follows the adventures of four teenagers caught in the middle of an alien invasion while at summer camp. After the interview, Ella and Scott review the film.
Segments
Intro :28
The Interview
The Synopsis 1:30
Eighties Nostalgia and Inspirations 2:43
A Contemporary Teen Adventure 4:10
Rim of the World Highway 4:43
Kids of Diversity 5:30
Greenlit on the Fast Track 7:17
Multitasking Movies and TV 8:04
Writer on the Set 8:58
Stories from Location 10:02
Working with McG 11:10
Big Trouble in Little China 13:54
Booster Gold 14:35
Lore 16:35
Thor 17:32
The Sarah Connor Chronicles 20:40
Terminator and Picard Trailers 21:33
Trek Fans Since Walking 22:18
X-Files Worries 23:00
Old-School TV vs. Streaming 23:45
The Twilight Zone 26:20
Tin Tin 27:14
Netflix, Streaming, and the Future 28:13
The Review
Here There Be Spoilers 32:56
Ella Wants More 33:56
ZhenZhen and 13-Year-Old Ella 34:54
A Contemporary Teen Adventure Redux 35:46
The Young Actors 37:40
The Classic Summer Camp 38:09
The Classic Alien Invasion 39:45
The Classic Three-Stooges Slap 40:40
Easter Eggs and Callbacks 41:07
Action and Character Moments 45:32
The Mystery of ZhenZhen 46:20
Back to the Invasion 48:00
The Kids and the Grown-Ups 49:08
The Man in the Jail 49:34
Seventy Miles to Go 51:15
The Joy of Bicycling 51:58
Ella Wants the Theatrical Release 53:26
Final Comments 54:25
Comments[0]
---
Mon, 10 June 2019
Presenting the Transcription Feature: BOLD VENTURE & ARCHIE ANDREWS
This week, we have two programs we've never presented before. Humphrey Bogart and Lauren Bacall had their own adventure radio series in the 1950s, "Bold Venture." It was part "Casablanca" and part "African Queen." Bogie plays the proprietor of a Havana hotel frequented by conmen, gamblers, and treasure hunters, and every week brought the couple adventure and excitement. Next, it's America's favorite bow-tie-wearing redhead, "Archie Andrews." Light on the adventure, but high on the domestic comedy and teen-aged shenanigans, here Archie finds the simple act of getting dressed for a date to be quite a challenge.
Episodes
Bold Venture
April 23, 1951
"Spanish Gold"
02:47
Archie Andrews
July 10, 1948
"Archie Gets Dressed for a Date"
30:27
Comments[0]
---
Sat, 18 May 2019
Presenting the Transcription Feature: LUX RADIO THEATER - "Sunset Boulevard"
"Sunset Boulevard" is justifiably regarded as one of the finest films ever made. The tale of faded silent-era film star Norma Desmond (Gloria Swanson), desperate to make a comeback, and the screenwriter she dragoons into working for her (William Holden) has been a favorite with critics and viewers since its premiere in 1950. Although the film noir classic loses its striking visuals in this radio adaptation, the fact that it sticks so closely to the original dialog and has
Swanson and Holden reprise their Academy Award-nominated roles makes listening to this "Lux Radio Theater" production the next best thing to watching the film.
Episode
The Lux Radio Theater
September 17, 1951
"Sunset Boulevard"
2:06
Comments[0]
---
Wed, 15 May 2019
Generations Geek: Episode 54—Hidden in the Shadows
Episode 54—Hidden in the Shadows
Science fiction writer Scott Pearson and cohost Ella Pearson interview Jaine Fenn, winner of the British Science Fiction Association Award for Best Short Fiction in 2016. Jaine tells us about her geek origins, how she got into writing, and her stories and books, including her new novel Broken Shadow, the second of her two-part Shadowlands series.
Segments
Intro :28
Life in Devonshire 1:29
Getting Geeky on the Telly 2:14
Finding Tie-In Fiction 4:10
A Storyteller's Beginnings 7:25
Discovering Le Guin 8:35
The Linguistic Astronomer 10:20
Sidebar: Tolkien's Granddaughter 10:44
Geeks at University 11:31
Linguistics in Writing 11:59
Astronomy and Maths 13:08
Generations Geek and Tolkien 14:26
Genre Writing as a Career 15:18
Role-Playing Games 17:43
Learning and Teaching Writing 19:00
Short Stories 19:39
Beginning Novels 21:29
The Hidden Empire Series 22:37
The Shadowlands Duology 25:19
Worldbuilding the Shadowlands 29:14
Language in the Shadowlands 33:48
Patriarchy and Class in Hidden Sun 38:57
The Ending of Hidden Sun 41:16
Sidebar: Living in the Past 42:00
Broken Shadow 48:45
Making the Reader Work 49:36
Playing Text Games 50:59
Writers and Synchronicity 51:56
What's Next…Can't Say 53:05
Star Trek: Discovery 53:57
Current Reading and Viewing:
The Corporation Wars 56:55
The Kingdoms of Elfin 57:27
The Good Place 58:40
The Expanse 59:55
Language in the Expanse and Sci-Fi 1:02:20
Star Trek, Canon, and Other Sci-Fi Shows 1:04:13
Comments[0]
---
Tue, 30 April 2019
Presenting the Transcription Feature: INFORMATION PLEASE & THE JIMMY DURANTE SHOW
Among other topics, "Information Please" asks about measures of length in common metaphorical phrases, "Huckleberry Finn," and then-recent current events of 1939. Next we present for the first time, "The Jimmy Durante Show." Jimmy is interested in politics, so he travels around the nation celebrating the 50 states and trying to get his show business friends to pledge their votes.
Episodes
Information Please
July 11, 1939
"Guest: Elliott Roosevelt"
01:44
The Jimmy Durante Show
April 21, 1948
"Jimmy Solicits The Show Biz Vote" aka "Guests: Lou Clayton and Eddie Jackson"
33:43
Comments[0]
---
Sat, 13 April 2019
Presenting the Transcription Feature: X-MINUS ONE & THE GREAT GILDERSLEEVE
On "X Minus One" big-game hunters go after the biggest of game: dinosaurs. It's time-travelers vs their prehistoric trophies in "A Gun for Dinosaur." Then on "The Great Gildersleeve," Gildy helps out with the neighborhood women's Red Cross committee. What could possibly go wrong?
X Minus One
March 7, 1956
"A Gun for Dinosaur"
02:13
The Great Gildersleeve
March 11, 1945
"Chairman of Women's Committee"
33:27
Comments[0]
---