Thu, 31 July 2014
The Chronic Rift Spotlight: BBC Radiophonic Workshop's Dick Mills
(RIGHT CLICK THE IMAGE TO SAVE THE EPISODE TO YOUR COMPUTER)
Krissy Myers returns with a new Spotlight episode, talking with former BBC Radiophonic Workshop sound effects wizard, Dick Mills. The two talk about his time on Doctor Who as well as other projects he was involved in. Special thanks to Mister Mills for taking the time to sit with Krissy.
Comment on this episode here or by writing john@chronicrift.com. Please rate the episode using our star system at the bottom of this entry.
---
---
Dick Mills (born 1936) is a British sound engineer, specialising in electronic sound effects which he produced at the BBC Radiophonic Workshop.
Mills was one of the original staff at the Radiophonic Workshop, joining in 1958 as a technical assistant. At first he was employed to handle the hardware of the Workshop but soon found himself recording effects. Some of his earliest, uncredited sound work was on the 1958 BBC science-fiction serial Quatermass and the Pit. Another of his prominent early recordings was the "Major Bloodnok's Stomach" sound effect, a significant part of the popular The Goon Show.
Although he recorded much in those early years, it is his later work on Doctor Who for which he most remembered. In 1972, he took over from fellow BBC Radiophonic Workshop sound effects producer Brian Hodgson, whom he had sometimes previously assisted, and continued providing "special sound" for every episode of the programme, with the exception of two four-part stories, until it ended in 1989. He also provided special sound for the Doctor Who spin-off K-9 and Company. As such, he has the distinction of having more on-screen credits than anyone else in the history of the series. Owing to his technical know-how, he managed to bring to the position new methods of recording sound effects quicker than before. Besides his sound effects on Doctor Who, he also produced and compiled the first of the programme's music compilations, Doctor Who - The Music and Doctor Who - The Music II. Over the years, many of his own sound effects have also appeared on various compilations.
Other sound effects he provided included material for the cult series Moonbase 3, produced in 1973 by then-Doctor Who producer Barry Letts, and also occasionally sounds for The Two Ronnies.
Mills' work was acknowledged in a Doctor Who documentary broadcast on The Lively Arts in 1977. The same year, he appeared on the BBC's children's magazine programme Blue Peter to demonstrate how some of the Doctor Who effects were realised and how children could make their own sound effects at home. He also appeared in the 2004 BBC Radiophonic Workshop BBC Four documentary Alchemists of Sound.
He is also the author of many books on aquaria and tropical fish, as well as a former editor of The Aquarist and Pondkeeper magazine and a member of the Federation of British Aquatic Societies Council.
Comments[0]
---
Tue, 29 July 2014
The Weekly Podioplex: July 29, 2014
(RIGHT CLICK THE IMAGE TO SAVE THIS EPISODE TO YOUR COMPUTER)
The Apes were taken down by a killer assassin by the name of Lucy. But can she hold her own against the Guardians of the Galaxy? Michael Falkner has this and news from Comic Con on an all new Weekly Podioplex.
Check out the full show notes here and comment on the episode or write weeklypodioplex@gmail.com.
---
Comments[0]
---
Tue, 29 July 2014
The CFQ Interview: SHARKNADO 2's Dante Palminteri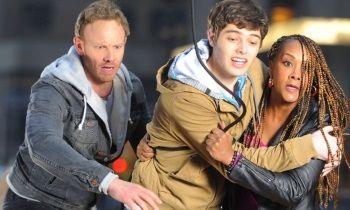 (RIGHT CLICK THE IMAGE TO SAVE
THE EPISODE TO YOUR COMPUTER)
Dan Persons says:
It's raining sharks, hallelujah! Or maybe whether you're making that exclamation depends on how highly refined your appreciation of irony is. Yes, SHARKNADO 2: THE SECOND ONE is here, moving the mayhem to New York (to the producers' credit, largely the real New York), larding the proceedings with copious cameos (hallloooo Andy Dick, Perez Hilton, Al Roker, etc, etc.), and wasting no time in throwing airborne maneaters at hapless victims (why are there sharknados? Who cares — look, SHARKS!).
One of the major players trying to avoid becoming shark bait is Dante Palminteri, son of Chazz and making his major(?) film debut with this role. In this exclusive interview, he takes us behind the scenes of this landmark cinematic event, certain to be the most monumental film of Summer 2014. Okay, my ironyometer just shorted out, sorry. I'm going to go watch HARLAN COUNTY, USA to recover.
Comment on the episode here or write podcast@cinefantastique.com.
---

Comments[0]
---
Mon, 28 July 2014
DOCTOR OF THE DEAD #15: INTERVIEW WITH VINCENT GONZALES OF THE WALKING DEAD!
(RIGHT CLICK THE IMAGE TO SAVE THE EPISODE TO YOUR COMPUTER)
The "Fixer" is in! VINCENT GONZALES, 2nd A.D. on THE WALKING DEAD (Season 2-3) joins us for a chat about what it takes to make an apocalypse! From Norman Reedus' motorcycle to Andrew Lincoln's door-opening technique – not to mention gallons of blood – the man that began his journey on the show the day Sophia came out of the barn talks about the trials, tribulations, and triumphs of taking on the Walkers…and making sure they stay in line!
Show Music: "Bitter Pill" (feat. Vosmoy) by Still Pluto.
Additional Music: "We Are the Walkers" by R. Peña.
Please help support the continued production of The G2V Podcast and Doctor of the Dead:
SHOW LINKS:
---
Comments[0]
---
Sun, 27 July 2014
The Dan & Travis Show: Episode 035 - The Searle/McKeller Equation, Classic News, Plus, a Little Rumpsuttle and Clapperdepouch
(RIGHT CLICK THE IMAGE TO SAVE THIS EPISODE TO YOUR COMPUTER)
The Chronic Rift Network is thrilled to be able to have the comedy stylings of Dan Lackaye and Travis Searle on our network. The voyage of radio genius continues with a new episode. Starting out as The Pirate Ship in the 90s, the boys charted the rough waters of the early days of the Internet and managed to deliver comedy gold week after week. They were one of the inspirations for The Chronic Rift becoming a podcast. Last fall, Dan & Travis reunited with a new podcast, bringing back many of the elements of the original Pirate Ship, and John has been on their case to join the network ever since.
The Wonder Years! Farts! Classic Clips! Fadoodling!It's a new Dan & Travis Show.Check out all the fun of past episode by visiting them on the web.
SHOW OPEN
In the Mail……Sac, Dan's mom derives Dan: The Man in record time

Travis discusses wanting to "solve Winnie Cooper's equation"

(nobody nothing what? don't read that part Elisa) and we catch up with the rest of The Wonder Years cast

Impossible Travia – THEME: THE WONDER YEARS
DAN & TRAVIS FLASHBACK!
The Pirate Ship News with Travis! Belgium, Thailand, and India

Also, The Pirate Ship News with Travis (SSDD Version)! Not Thailand, not Thailand, and even less Thailand!
THE NEWS WITH TRAVIS
Would Mahoney be proud or disappointed?

A part of farts to help with trouble in the heart (and with cancer, and other stuff too!)

In other fart news, man wants to fart in France's general direction
SHOW CLOSE
Dan: The Man – (HINT:

First name of the person rhymes with CAN)

Ye Olde Sex Slang – talk about mucking the pumper!

Queen drummer gives Rolling Stone the whatfor and how!
HTD EXPRESS – Subscribers! Look for The Handsome Timmy D Express in your feed! Tim will interview creative folks in the entertainment industry about their process. Free with your Dan & Travis Show subscription!
Find us online at thedanandtravisshow.libsyn.com, at Facebook, follow us on twitter @thedanandtravis, add us on Google+, email the MailSac at danandtravis@gmail.com, or find us at The Chronic Rift Network.
---
Comments[0]
---
Sat, 26 July 2014
Generations Geek: Episode 23 - The War of THE WAR OF THE WORLDS
(RIGHT CLICK THE IMAGE TO SAVE THIS EPISODE TO YOUR COMPUTER)
Episode 23, The War of THE WAR OF THE WORLDS
Science fiction writer Scott Pearson (Star Trek: The Original Series: The More Things Change) and his daughter discuss several adaptations of the classic H. G. Wells novel The War of the Worlds, including the 1938 radio version, the 1953 movie, the 2005 remake, the 1978 musical version, the 1988 TV series, and a few movie versions you really don't need to see.
Segments
Intro :30
Orson Welles' 1938 Radio Show 1:12
Byron Haskin's 1953 Movie 7:07
Steven Spielberg's 2005 Movie 18:25
Comparing '38, '53, and '05 34:45
Jeff Wayne's 1978 Musical Version 35:45
The 1988 TV Series 38:29
The Unfortunate Adaptations 40:03
Dream Adaptations 43:21
Comment on this episode here or by writing thegeeks@generationsgeek.com.
---
Comments[0]
---
Fri, 25 July 2014
SciFi Diner Podcast: Ep. 216 - A Guardians of the Galaxy Sneak Peek
(Right click the image to save this episode to your computer)
A 2012 Parsec Finalist
Please call the listener line at 1.888.508.4343
Email us at scifidinerpodcast@gmail.com
or visit us on Twitter @scifidiner.
And check out our YouTube channel.
We are a part of the Chronic Rift Network of podcasts.
Tonight's Diners: Scott, Miles, and M.
---
Welcome to the Diner
If you have listened to the show for sometime, we would love to have you leave feedback on iTunes. We know not all of you use iTunes, but for those that do, it helps us become more visible. If you don't use iTunes, your feedback is still valuable. Visit our webpage at http://scifidinerpodcast.com and leave a comment on the show notes or email us at scifidinerpodcast@gmail.com We want to know what you are thinking about what we are saying and what shows you are watching.
Tonight's Menu
Trivia: Luke Skywalker's uncle Owen has just purchased two droids, R2-D2 and C-3PO. Luke has been assigned to clean and maintain them. In the process of working on R2-D2, Luke discovers that his 'little friend' is carrying a secret message, delivered by a beautiful holographic woman. When Luke asks C-3PO if he recognizes this woman, does C-3PO specifically identify her?
Guardians of the Galaxy is an upcoming American superhero film based on the Marvel Comics superhero team of the same name, produced by Marvel Studios and distributed by Walt Disney Studios Motion Pictures. It is intended to be the tenth installment in the Marvel Cinematic Universe. The film is directed by James Gunn, who wrote the screenplay with Nicole Perlman, and features an ensemble cast including Chris Pratt, Zoe Saldana, Dave Bautista, Vin Diesel, Bradley Cooper, Lee Pace, Michael Rooker, Karen Gillan, Djimon Hounsou, John C. Reilly, Glenn Close, and Benicio del Toro. In Guardians of the Galaxy, Peter Quill forms an uneasy alliance with a group of extraterrestrial misfits who are on the run after stealing a coveted orb.
Producer Kevin Feige first publicly mentioned Guardians of the Galaxy as a potential film in 2010, and Marvel Studios announced that the film was in active development at the San Diego Comic-Con International in July 2012. Gunn was hired to write and direct the film that September. In February 2013, Pratt was hired to play Peter Quill / Star-Lord, and the supporting cast was filled out over the next several months. Filming began in July 2013 at Shepperton Studios, England with filming continuing in London before wrapping up in October 2013. Post-production completed on July 7, 2014. The film is scheduled to be released on August 1, 2014 in the United States, and will be released in 3D and IMAX 3D.
---
Comments[0]
---
Fri, 25 July 2014
Cyborgs - A Bionic Podcast: Critical Assignment - The Bionic Woman Season 4 Writer Brandon Jerwa
(RIGHT CLICK THE IMAGE TO SAVE THIS EPISODE TO YOUR COMPUTER)
John and Paul have been given a new Critical Assignment. With the success of The Six Million Dollar Man Season 6 by Dynamite Comics, it stood to reason that a The Bionic Woman Season 4 comic would follow. But as most bionic fans know, The Bionic Woman does not usually feature the same kind of story telling as her male counterpart. Dynamite's previous attempt at a Bionic Woman comic was less than stellar. Is it possible they can get it right by using the original source material? Writer Brandon Jerwa has been tapped for the assignment and he sits down with John and Paul to discuss what he feels it will take to make The Bionic Woman a successful comic for both the fans of the series and the general comic book reader.
00:00 - Show introduction
03:00 - Bionic Renaissance
04:10 - Brandon Introduction
08:00 - "Where you a fan of Six Million Dollar Man & Bionic Woman?"
12:45 - Viewing the Differences Between the Two Bionic Shows and Characters
19:55 - Announcing The Six Million Dollar Man Season 6
21:30 - Where Dynamite's First Bionic Woman Went Wrong
23:25 - Picking Up Where "On the Run" Left Off
25:55 - An "All Ages" Comic
29:00 - Dialogue That Sums Up Jaime Sommers
31:25 - How Brandon Got the Gig
35:20 - Brandon Will Come Back If We're Not Satisfied
35:55 - Who From the Series Will We See?
37:10 - "Will We See the Coach House?"
38:35 - "Where Does the Story Take Place in Relation to Six Million Dollar Man Season 6?"
40:10 - Likenesses of the Characters
44:45 - Brandon's Documentary and the Prism Award
53:45 - Brandon on the Web
55:20 - Sign Off
Comment on this episode here or by writing abionicpodcast@gmail.com.
---
---
Brandon Jerwa is a writer, musician, and recently, a documentarian. He's been writing comics for over 10 years - and is no stranger to licensed tie-in storytelling. In 2003 he broke into the industry - literally - as a fan, submitting a GI JOE script to DEVILS DUE COMICS who was publishing the title at the time. They liked it, hired him to write the story for A G.I. Joe anthology and then gave him the main book to write a few months later. He even had a GI JOE action figure made in his likeness!
In 2006 Brandon went to work for Dynamite Comics, doing a stint on their HIGHLANDER tie-in before enjoying a very popular run on their BATTLESTAR GALLACTICA tie-in 2007.
Since then he's written for more high-profile comics publishers like IMAGE COMICS, VERTIGO and DC Comics.
In 2011 Brandon ventured into documentary filmmaking with an ambitious peak into the world of comic books and telling the stories of the people who make them. We'll talk more about that later on.
In 2012 Brandon's work on the Graphic Novel SHOOTERS about a Post-9-11 IRAQI War veteran WON a PRISM AWARD recognizing the comic's accurate depiction of mental illness.
Brandon is no stranger to podcasting, you can hear him DAILY on BJ SHEA'S GEEK NATION PODCAST which covers all things geeky in NEWS, TV, MOVIES, COMICS.
On JUNE 15th of 2014, based on the success of their SIX MILLION DOLLAR MAN SEASON SIX title (by James Kuhoric), Dynamite revealed to BLEEDING COOL.com that they would be releasing a BIONIC WOMAN SEASON FOUR title in SEPTEMBER. Written by Brandon Jerwa, art by David T. Cabrera and a cover for issue one by Sean Chen along with a photo cover of series star Lindsay Wagner. We'll get to Chen's cover in a moment, too.
In that brief news item, Brandon is quoted saying, "If you've never seen the show, or haven't read James Kuhoric's Six Million Dollar Man comic, you're still totally fine, longtime fans won't be left out in the cold, though. The Bionic Woman: Season Four is a continuation of the classic TV series, so I'm definitely treating it as such in terms of continuity and thematic carry-through."
Comments[0]
---
Wed, 23 July 2014
The Batcave Podcast: Episode 19 - Shoot a Crooked Arrow/Walk the Straight and Narrow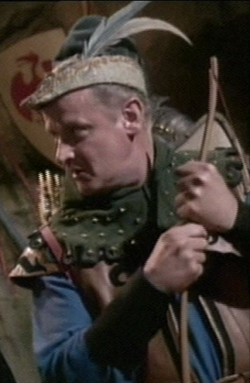 (RIGHT CLICK THE IMAGE TO SAVE THIS EPISODE TO YOUR COMPUTER)
The second season of Batman 66 kicks off with a new villain. The Archer, a self-styled Robin Hood thief is robbing from the rich of Gotham City and distributing to the poor. Although the citizens are returning the money, they can't help but cheer for his exploits and it's affecting Batman's public image. Can he stop this malevolent marksman before it's too late?
Joining John to discuss this debut episode of the second season is author Kevin Dilmore. In addition to discussing the episode, as a representative of Hallmark, Kevin discusses the release of Batman related merchandise including this year's Christmas ornament.
Comment on the episode here or write thebatcavepodcast@gmail.com. Take a moment to rate the episode by using our star system at the bottom of this entry.
---

<
---
KEVIN DILMORE has been getting his geek on for a good while now.
A journalist for more than 25 years, he enjoyed an eight-year run as a contributing writer to Star Trek Communicator, writing news and feature stories for the bimonthly publication of the Official Star Trek Fan Club. He also has contributed to publications including the Village Voice, Amazing Stories, Hallmark and Star Trek magazines as well as web sites including Hallmark.com and Star Trek.com.
Teaming with writing partner and heterosexual life mate Dayton Ward since 2001, he has co-written novels and shorter fiction based on television shows including "Star Trek," "Star Trek: The Next Generation" and "The 4400." The pair has put more than 1 million words into print together. Their most recent novel, Point of Divergence, is the second in the Star Trek: Seekers series and will be published in September by Pocket Books.
On his own, Kevin recently has contributed a story to Native Lands, the latest ReDeus anthology published by Crazy 8 Press, and essays in Hey Kids, Comics! also by Crazy 8 Press, and New Life and New Civilizations: Exploring Star Trek Comics published by Sequart.
By day, Kevin works as a senior writer for Hallmark Cards in Kansas City, Mo., doing about everything from writing greeting cards to assisting in product development including pop culture-themed Keepsake Ornaments. His children's books for Hallmark Gift Books include the Cosmic Ray series, Superdad and His Daring Dadventures, and a series of Batman books to be published this fall.
In May, a short film written by Kevin, "Outside of Town," was selected for screening in the Short Film Corner of the Cannes Film Festival.
A graduate of the University of Kansas, Kevin lives in Overland Park, Kansas. Keep up with his shameful behavior and latest projects on Facebook.
Comments[0]
---
Wed, 23 July 2014
Presenting the Transcription Feature: ABBOTT & COSTELLO/HAVE GUN WILL TRAVEL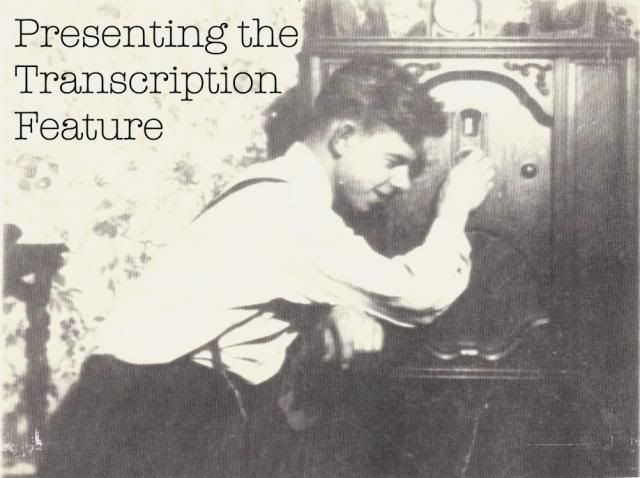 (RIGHT CLICK THE IMAGE TO SAVE THIS EPISODE TO YOUR COMPUTER)
We start off this installment of Presenting the Transcription Feature with The Abbott and Costello Show. It's time for Lou to pay his income taxes, and he finds himself up to his ears in financial advice. When he learns that he won't have to pay anything if he doesn't earn any more income for a week, he's suddenly awash in unwanted money. Then, on Have Gun -- Will Travel, the tables get turned when Paladin is hauled in by a bounty hunter.
Episodes
The Abbot and Costello Show
"Income Tax Troubles"
March 6, 1947
5:40
Have Gun Will Travel
"Bounty Hunter"
August 21 1960
36:35
---
Comments[0]
---