Mon, 9 November 2015
Mighty Movie's Temple of Bad: THE BRAINIAC
​(Sung to the tune of Maniac):
A Satanist who can zip out of chains.
He is suave, and he's smart, and clumsy.
He gropes all the chicks, and eats his victim's brains,
Everybody says he's eeeee-vil.
He gets burned at the stake, but is feeling no pain.
He knows it's just a matter of time,
Three hundred years in fact, that he's coming right back,
To suck out brains with his big, floppy tongue.
He can freeze you with a look,
But you'll just look like a schnook,
'Cause you should have known by now:
He's a Brainiac, Brainiac with some style,
And to eat your brains is the thing that makes him smile.
He's a Brainiac, Brainiac who's intense,
And his vengeance really don't make no damn sense.
Yes, in a long-delayed but well-worth-waiting-for Temple of Bad, Orenthal Hawkins (who brainstormed the soulful ballad above), Andrea Lipinski and Kevin Lauderdale, and Dan Persons take on the goofy Mexican horror film, The Brainiac. Bad makeup, crappy sets, and ridiculous effects rule the day! Click on the player to hear the show, or right-click the image to download.
Comments[0]
---
Tue, 12 May 2015
Mighty Movie's Temple of Bad: INVASION OF THE STAR CREATURES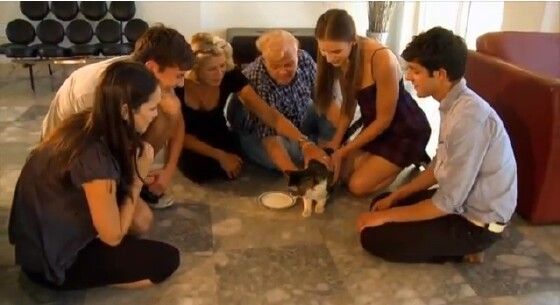 The good often travels along with the bad. The good in this case: Yours truly has made the move to the lovely city of Philadelphia, a process that led to the extended delay of this episode. The bad: the film we're discussing, of course. The SF-comedy Invasion of the Star Creatures tries to mimic the slapped-together-fast-n-cheap success of Little Shop of Horrors — with Horrors star Jonathan Haze stepping into the role of screenwriter — but pretty much blows everything it attempts, most prominently any attempt at humor (unless you think grievously stereotyped Native Americans and a subterranean rewrite of an old Scooby-Doo chase gag repeated ad nauseum are downright high-larious).
Come join Andrea Lipinski, Kevin Lauderdale, Orenthal V. Hawkins, and myself, Dan Persons, as we explore why, if the alien invasion does come, we're hoping it's the face-huggers that get to us first.
NEXT EPISODE: We go into space to endure the terrors, and the bad acting, of Journey to the Seventh Planet.
Comment on the episode here or write dan@mightymoviepodcast.com or call 888-866-9010.
---
Comments[0]
---
Sat, 13 September 2014
Mighty Movie's Temple of Bad: A TALKING CAT!?!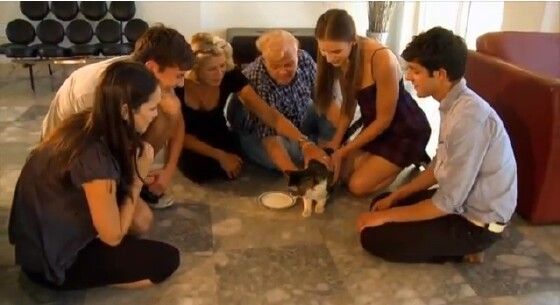 We have to be clear about this: There are bad movies; there are reprehensible movies; there are movies that make you consider taking out a contract on the entire DGA, just to be sure that never in the future of humankind will there be a chance that such an affront to common decency could again be committed. And then there are films that are a strangely exhilarating kind of awful, the kind that actually restore your faith in the perverse diversity of the human race, that re-instill your wonder in the awesome chaos of the universe, that, as the slogan for Temple of Bad has it, are truly a religious experience. Such a film is A TALKING CAT!?! A putative family comedy that isn't funny (at least not in a deliberate way) and that would likely rupture any family unfortunate enough to be exposed to it, this film starts with the premise that people would listen to a cat that dispenses cryptic directives in the voice of Eric Roberts, and then throws such niceties as narrative coherence, plausible characterization, decent production values, and commonsense behavior out the window in its attempt to fill its scant eighty-five minutes with something that justifies its existence.
The Temple of Bad team of Andrea Lipinski, Orenthal V. Hawkins, Kevin Lauderdale and Dan Persons get together to try to puzzle out some method behind A TALKING CAT!?!'s madness (spoiler: they don't succeed). Click on the player to hear the show.
Comment on the episode here or write dan@mightymoviepodcast.com or call 888-866-9010.
---
Comments[0]
---
Fri, 15 November 2013
Mighty Movie's Temple of Bad: BLACKENSTEIN
As we've previously noted, in the sixties, the revolution wasn't televised, and film wasn't always an accurate conduit for measuring the temper of the times. BLACKENSTEIN was meant to ride the then-burgeoning wave of (duh) blaxsploitation films, reaching out to African-American audiences with a story that provided all the elements of popular cinema, yet spoke to their condition with characters who could navigate the dangerous streets of urban America and weren't afraid of taking the struggle to the Man. Instead, what triple-threat producer/writer/special effects artist Frank R. Saletri delivered was a tale that had little to do with the classic story of the doctor who tampered in God's domain, but was brimming with bad science, wooden acting, and exceedingly bizarre music cues. Oh, well; at least the camerawork is ambitious.
The Temple of Bad team of Andrea Lipinski, Kevin Lauderdale, Orenthal V. Hawkins, and Dan Persons tuck their afro-picks in their back pockets and sit down to discuss this wayward attempt to knock off Sam Arkoff's more successful (and arguably better) BLACULA. Their take-away: Not even the funniest talking-dog joke in the world could save this weird, incoherent mess from being the sole credit for most its participants.
PLEASE CHECK OUT OUR KICKSTARTER CAMPAIGN FOR OUR
NEW VIDEO INTERVIEW SHOW, INSIDE THE FANTASTIQUE
TONS OF GREAT REWARDS
BILL PLYMPTON DESIGN T-SHIRTS!
EXECUTIVE PRODUCER CREDITS!
RARE BACK-ISSUES!
Check out our pilot and
help us bring the interview show with a Sense of Wonder to you
week after week!
Comment on the episode here or write dan@mightymoviepodcast.com or call 888-866-9010.
---
Comments[0]
---
Sat, 5 October 2013
Mighty Movie's Temple of Bad: CAN'T STOP THE MUSIC
What if they declared a cultural revolution and nobody came? That's pretty much the situation with CAN'T STOP THE MUSIC, the movie that was supposed enshrine disco as the musical trend of the eighties and instead wound up being the genre's epitaph, not to mention destroying the careers of close to anyone involved with it. Purportedly a fictionalized version of the formation of the music group Village People -- if by fictionalized you mean completely divorced from reality and by music group you mean guys who can sing and dance while dressed up as Christopher Street stereotypes -- and an opening volley in the ongoing political actualization of the homosexual community, even if no one in the film can gather the nerve to utter the word "g*y," the film founders under the multiple curses of a director, Nancy "Ida Morgenstern" Walker, making her feature film debut despite the fact that she had never done a musical, stars -- including Steve Guttenberg, Valerie Perrine, and Bruce Jenner -- with no particular talent for singing or dancing, and a script -- for which producer Allan Carr took partial credit -- that barely knows the definition of the words "musical" and "comedy" individually, much less put together.
Sponsor: Audible.com 30 Day Free Trial. Get yours now!
Hell bent on completing the set they started with SGT. PEPPER'S LONELY HEARTS CLUB BAND and continued with XANADU, the loyal devotees of the Temple of Bad, Andrea Lipinski, Kevin Lauderdale, and Dan Persons, join in with their special guest, multimediumrare.com's Orenthal V. Hawkins, to delve into arguably the most benighted of the fin de 70's musicals. So put on your dancing shoes, gently insert your earplugs, and remember: YOU CAN'T STOP THE MUSIC. Because the indifference of 1980's America has already done the job for you.
Comment on the episode here or write dan@mightymoviepodcast.com or call 888-866-9010. Take a moment to rate the episode by using our star system at the bottom of this entry.
---
Comments[0]
---