Mon, 22 December 2014
The Batcave Podcast: Episode 30 - Marsha, Queen of Diamonds/Marsha's Scheme of Diamonds
(RIGHT CLICK THE IMAGE TO SAVE THIS EPISODE TO YOUR COMPUTER)
Aired November 23/24, 1966
Marsha, Queen of Diamonds has her sights on one of the largest diamonds in the world, The Bat-Diamond. But the fabulous jewel is kept in the Batcave and Batman has sworn no stranger will ever set foot there. (He did? When did that happen?) What to do? Marsha figures it out; she traps Batman into marrying her. How will the Caped Crusader get out of this most deadly predicament?
Joining John to discuss this completely messed up episode is longtime Batman 66 fan, Robert Long.
Comment on the episode here or write thebatcavepodcast@gmail.com.
---
Get your hands on the Batman 66 series via our link here on Amazon. In doing so, you not only have this excellent, remastered set that you can watch and follow along the podcast with, but you support the podcast as well.
Comment on the episode here or write thebatcavepodcast@gmail.com. Take a moment to rate the episode by using our star system at the bottom of this entry.
---
---
Robert Long is a full time grapgic designer and independent filmmaker. As a first generation Batman syndication kid, he manages the 1966-68 Batman Television Series Group on Facebook. He has had the pleasure to meet and work with Adam West and Julie Newmar with various projects in the past. Visit Robert's production company - Smash or Trash Independent Filmmaking to learn more about it.
Comments[0]
---
Mon, 22 December 2014
Presenting the Transcription Feature: THE JACK BENNY PROGRAM/HAVE GUN. WILL TRAVEL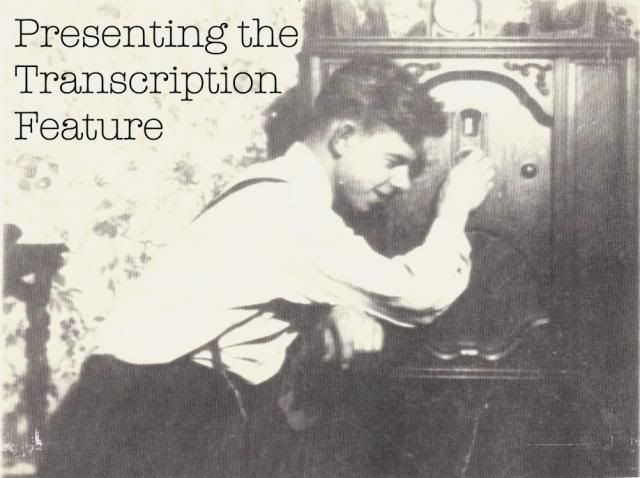 (RIGHT CLICK THE IMAGE TO SAVE THIS EPISODE TO YOUR COMPUTER)
For our second set of Christmas-themed episodes this month, we start off with The Jack Benny Program. Jack does one of his traditional holiday-shopping episodes. As always, he tries to go cheap, and he bumps into a lot of the show's regulars doing their shopping as well. Then, on Have Gun – Will Travel, Christmas Eve finds Paladin interceding between an Indian chief and a White rancher who insists that the chief's son is actually his boy, stolen many years ago.
Episodes
The Jack Benny Program
"Last Minute Christmas Shopping"
December 21, 1947
2:34
Have Gun - Will Travel
"The Hanging Cross"
December 21, 1958
32:36
---
Comments[0]
---
Sun, 21 December 2014
DOCTOR OF THE DEAD 29: Z NATION S01E13 – "DOCTOR OF THE DEAD"
Meet Z NATION's "Doctor of the Dead" in their action-packed Season 1 finale! That's right, the big wrap-up to a year of new zombie TV excitement shares OUR show name, and the Doctor himself (no, not that one, THIS one) joins Scott in a BUMPER length episode to chat about this wonderful coincidence as well as how far Z NATIONhas come in just 13 episodes. Will a detour to Colorado spell the end of our little survivors' group? Will any of them make it out alive from the 'Hall of Horrors?' Will we ever see Mack and Addy again? And will Murphy emerge as the King of the Zombies at last?
ALSO: Your listener letters and comments! Discussion of the live tweeting that took place when the show aired! And news on Arnold's forthcoming appearance at WALKER STALKER CON NY/NJ!
Show Music: "Bitter Pill" (feat. Vosmoy) by Still Pluto.
Please help support the continued production of The G2V Podcast and Doctor of the Dead:
SHOW LINKS

Z Nation: Season 1 (Amazon)
Z Nation, Season 1 (iTunes)
Comments[0]
---