Wed, 1 April 2015
The Weekly Podioplex: March 31, 2015
(RIGHT CLICK THE IMAGE TO SAVE THIS EPISODE TO YOUR COMPUTER)
Home takes the top box office spot this past weekend and there's only one new major movie release to challenge it. But the real news comes from Adam West and Burt Ward regarding Batman 66! Michael Falkner has this and more on a new Weekly Podioplex.
Comment on the episode or write weeklypodioplex@gmail.com.
---
---
Weekly Podioplex Notes for March 31, 2015
Introduction
Opening Clip: Furious 7

Box Office Report
Top Ten
#1 – Home

#2 – Get Hard
#3 – The Divergent Series: Insurgent [-2]
#4 – Cinderella [-2]
#5 – It Follows [+14]

#6 – Kingsman: The Secret Service [-1]
#7 – Do You Believe? [-1]
#8 – Run All Night [-5]

#9 – The Second Best Exotic Marigold Hotel [-2]

#10 – The Gunman [-6]
(New Release) [Change]
Tops From the Past
2010 – Clash of the Titans
2005 – Sin City

1995 – Tommy Boy

1985 – Police Academy 2: Their First Assignment

1975 – Escape to Witch Mountain
Box Office Premieres for the week of April 3rd, 2015
Wide
Furious 7 – [PG-13]
Limited
Woman in Gold – [PG-13]
5 to 7 – [R]
Lambert & Stamp – [R]
Effie Gray – [PG-13]
Home Entertainment for the week of March 31st, 2015
New Releases on DVD and Blu-Ray
Interstellar – [PG-13]
The Imitation Game – [PG-13]
Wild – [R]
TV on DVD and Blu-Ray
Veep: Season Three (2014)
Mortal Kombat: Conquest (1998)
Silicon Valley: Season One (2014)
Blu-Rays From the Past
The Facts of Life (1960) – [Approved]
Podcast Promos
The Batcave Podcast is an Internet show that takes a look at each and every episode of the 60s Batman television series. Host John S. Drew celebrates the great and looks to see where the show went wrong as it slid into oblivion in its third and final season with a different guest host each week. In the end, John is attempting to justify his love for this series, not to the listener, but to himself. Join him on this long, strange trip.
Quick Flicks
Animated 1966 Batman feature film(s) coming
Links
Visit the Chronic Rift site
Leave voicemail toll-free: (888) 866-9010
Send e-mail
Tweet on Twitter: The Chronic Rift and The Weekly Podioplex
Listen on Stitcher Radio
Leave a review on iTunes: The Chronic Rift and The Weekly Podioplex
Shop the Rift's Best Bets or search our Amazon Store.
Shop for Batman (1966) on DVD and Blu-Ray, and Batman: The Movie on DVD and Blu-Ray
Michael's blog at Creative Criticality
Comments[0]
---
Wed, 1 April 2015
DOCTOR OF THE DEAD 39: THE WALKING DEAD S05E13 – "FORGET"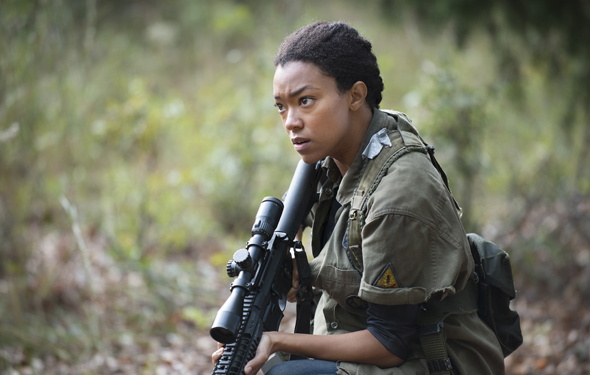 (RIGHT CLICK THE IMAGE TO SAVE THE EPISODE TO YOUR COMPUTER)
"Forget" what THE WALKING DEAD was like a few weeks ago! Rick and company are settling into the Alexandria Safe Zone, but are the Wolves at the gate…or are they already inside? Join Arnold and Scott as they raid the freezer, bake a batch of cookies, and decide what was good, what wasn't so good, and what sort of grade the Doctor thinks the episode deserves! Or don't join them…and wake up tomorrow…you've heard this? We know what we think you should do!
ALSO: Hear Arnold talk all about the new Indiegogo campaign for the planned remake of classic 1980 zombie film NIGHTMARE CITY, spearheaded by TOM SAVINI and UMBERTO LENZI!
Show Music: "Bitter Pill" (feat. Vosmoy) by Still Pluto.
Please help support the continued production of The G2V Podcast and Doctor of the Dead:
SHOW LINKS
NIGHTMARE CITY INDIEGOGO CAMPAIGN
Comments[0]
---
Tue, 31 March 2015
Presenting the Transcription Feature: THE MERCURY THEATER ON THE AIR - "The Count of Monte Cristo"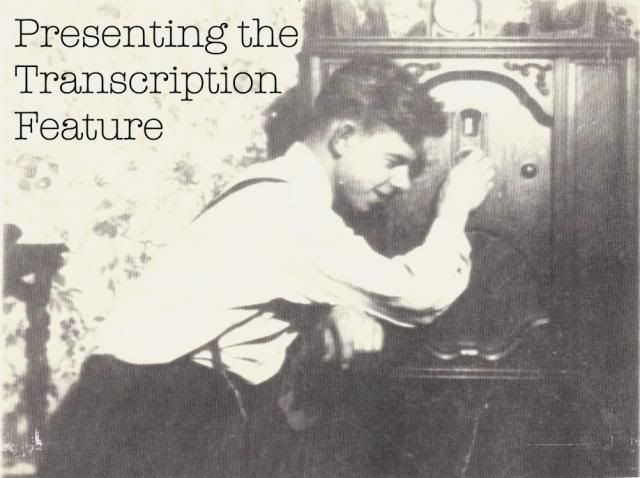 (RIGHT CLICK THE IMAGE TO SAVE THIS EPISODE TO YOUR COMPUTER)
We present a classic one-hour radio drama this time - one of Orson Welles' Mercury Theater on the Air adaptations. Alexandre Dumas' The Count of Monte Cristo first appeared in 1844 and was an immediate success. Welles portrays Edmond Dantès, a young man unjustly imprisoned for many years who uses an immense fortune to wreck revenge against his enemies. This broadcast begins with a news bulletin about the Czechoslovakian Crisis of 1938, which ultimately drew England into World War II.
Episodes
The Mercury Theater on the Air
"The Count of Monte Cristo"
August 29, 1938
5:16
---
Comments[0]
---