Sat, 3 May 2014
Generations Geek: Episode 20 - St. Geek and the Dragon
(RIGHT CLICK THE IMAGE TO SAVE THIS EPISODE TO YOUR COMPUTER)
Episode 20, St. Geek and the Dragon
Science fiction writer Scott Pearson (Star Trek: The Original Series: The More Things Change) and his daughter talk dragons, dragons, and more dragons, trying to figure out which cinematic fire-breathing reptile would win a no-holds-barred cage match.
Segments
Intro :30
Dragonslayer :59
DragonHeart 14:02
Reign of Fire 24:15
Dragon's World 34:03
Merlin 35:00
Dragon Cage Match 37:55
Comment on this episode here or by writing thegeeks@generationsgeek.com.
---
Comments[1]
---
Sat, 3 May 2014
SciFi Diner Podcast Ep. 203: Our Interview with Pat Murphy, Author of the Nebula Award Winning "The Falling Woman"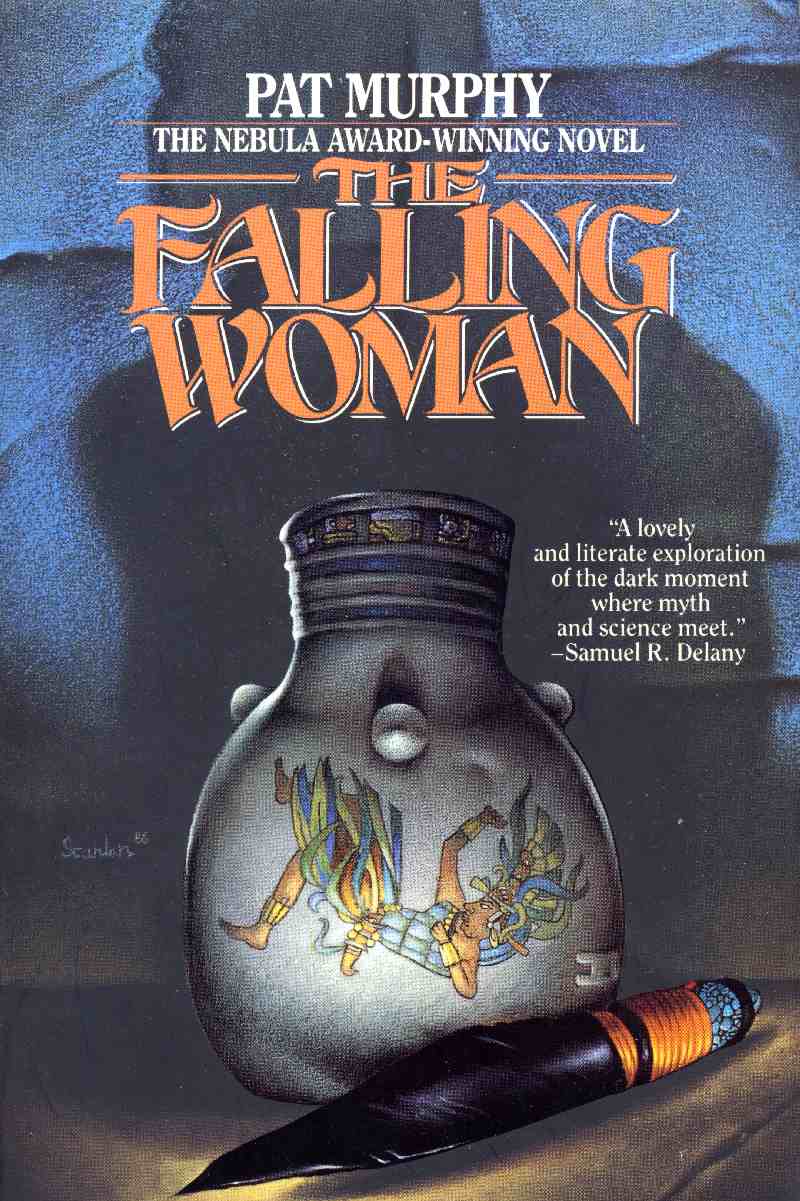 (Right click the image to save this episode to your computer)
A 2012 Parsec Finalist
Please call the listener line at 1.888.508.4343
Email us at scifidinerpodcast@gmail.com
or visit us on Twitter @scifidiner.
And check out our YouTube channel.
We are a part of the Chronic Rift Network of podcasts.
Tonight's Diners:Scott
---
Welcome to the Diner
If you have listened to the show for sometime, we would love to have you leave feedback on iTunes. We know not all of you use iTunes, but for those that do, it helps us become more visible. If you don't use iTunes, your feedback is still valuable. Visit our webpage at http://scifidinerpodcast.com and leave a comment on the show notes or email us at scifidinerpodcast@gmail.com We want to know what you are thinking about what we are saying and what shows you are watching.
Menu:
Pat Murphy
Pat Murphy has won numerous awards for her thoughtful, literary science fiction and fantasy writing, including two Nebula Awards, the Philip K. Dick Award, the World Fantasy Award, the Seiun Award, and the Theodore Sturgeon Memorial Award. She has published eight novels and many short stories. Her works include Rachel in Love; The Falling Woman; The City, Not Long After; Nadya; and Adventures in Time and Space with Max Merriwell, a novel that Publishers Weekly called the "cerebral equivalent of a roller-coaster ride." Her children's novel, The Wild Girls, received a Christopher Award in 2008. In addition to writing fiction, Pat writes about science for children and adults.
The Falling Woman
Winner of the Nebula Award: An archaeologist with a strange power risks death to unlock the secret of the Mayans When night falls over the Yucatan, the archaeologists lay down their tools. But while her colleagues relax, Elizabeth Butler searches for shadows. A famous scientist with a reputation for eccentricity, she carries a strange secret. Where others see nothing but dirt and bones and fragments of pottery, Elizabeth sees shades of the men and women who walked this ground thousands of years before. She can speak to the past—and the past is beginning to speak back. As Elizabeth communes with ghosts, the daughter she abandoned flies to Mexico hoping for a reunion. She finds a mother embroiled in the supernatural, on a quest for the true reason for the Mayans' disappearance. To dig up the truth, the archaeologist who talks to the dead must learn a far more difficult skill: speaking to her daughter.
---
Comments[0]
---