Sun, 2 March 2014
This and That with Him and Her: AAAAAAAnd We're Back!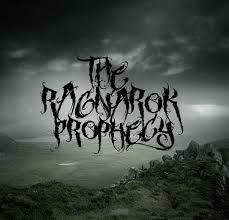 (Right click the image to save this episode to your computer)
Clay and Debby come out from the ruins that is Earth to survey the landscape only to discover...
...we all made it.
What's that you say?
We all made it? Yes, it's true. The Ragnarok Prophesy of the end of the world came and passed much like this weekend's snow storm on the east coast. It had a fancy name to it and then nothing happened. So celebrate our brush with death with Clay and Debby on an all new episode.
Take a moment to comment on the episode in the forums or by writing john@chronicrift.com or by calling 888-866-9010.
---
Comments[0]
---
Sun, 2 March 2014
The Batcave Podcast: Episode 12
(RIGHT CLICK THE IMAGE TO SAVE THIS EPISODE TO YOUR COMPUTER)
The Riddler returns to Gotham with a supply of wax smuggled into the country. But what does he need the wax for? What does it all have to do with a book on rare Incan treasures?
Joining John to talk about one of the better Riddler episodes in the series is HeyKids Comics Podcast host Andrew Leyland.
Comment on the episode here or write thebatcavepodcast@gmail.com. Take a moment to rate the episode by using our star system at the bottom of this entry.
---
---
Born. Read comics. Watches bad TV, somehow found a woman that puts up with him and had three kids. Puts out a weekly comics podcast called "Hey Kids, Comics!" With his eldest son every Thursday on TwoTrueFreaks.com.
Comments[0]
---