Sun, 9 March 2014
SciFi Diner: Conversations - Ep. 99 Can Disney Redeem Star Wars? Is Almost Human Cancelled?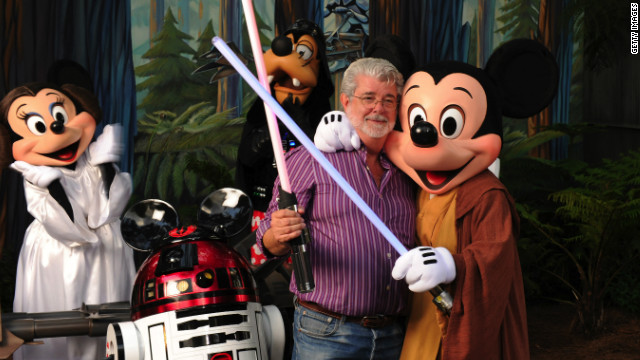 (Right click the image to save this episode to your computer)
A 2012 Parsec Finalist
Please call the listener line at 1.888.508.4343
Email us at scifidinerpodcast@gmail.com
or visit us on Twitter @scifidiner.
And check out our YouTube channel.
We are a part of the Chronic Rift Network of podcasts.
Tonight's Diners:Scott, Miles, & M.
---
Welcome to the Diner
If you have listened to the show for sometime, we would love to have you leave feedback on iTunes. We know not all of you use iTunes, but for those that do, it helps us become more visible. If you don't use iTunes, your feedback is still valuable. Visit our webpage at http://scifidinerpodcast.com and leave a comment on the show notes or email us at scifidinerpodcast@gmail.com We want to know what you are thinking about what we are saying and what shows you are watching.
In tonight's show, we discuss the following: Star Wars, Almost Human, Supernatural, Star Trek, Lost Girl, Marvel: Agents of S.H.I.E.L.D., Arrow, Being Human, Revolution, Walking Dead, and more.
---
Comments[0]
---
Sat, 8 March 2014
HG World: S0 E5 - "All Your Greenery is Comin' Down Boy"
(RIGHT CLICK THE IMAGE TO SAVE THIS EPISODE TO YOUR COMPUTER)
The United Nations heads north to HG World. Refugees run from a guerrilla attack into the arms of a mob of eaters. Hicks' fate is revealed. Inside HG World, tensions rise as the lockdown continues and accidents lead to tough choices among the staff struggling to keep up appearances. A separate group of survivors tries to hold off Eaters from a mountaintop church.
Featuring: Shane Harris as AUGGIE, Dustin Shanafelter as DAVID, Mark Zaricor as DAWKINS, Lee Sands as DOGBERRY, Tracy Hall as DOREEN, Steve Cox as FISH, Michael L Stokes as GRANT, Stacy Dooks as GRAY, Glen Bartram as HARRIS, Ryan Smith as HICKS, Michael L Stokes as JACK, DT Kelly as JEB, M Sieiro Garcia as JENNY JO, Lance Schonberg as KRANTZ, Shane Harris as MAYOR, Ayoub Khote as McINNES, Gwendolyn Jensen-Woodard as NURSE, Dustin Shanafelter as PIMPLES, Cheryl Malcom as REGINA, Becca Rinas as RONNI Carole Stokes as RUBY, M Sieiro Garcia as SARGE Cheryl Malcom as SHELLY, Dayton Ward as SHEMP, Eric Avedissian as THOMAS and Keith R A DeCandido as TODD RAGE.
The episode was Written and Directed by Jay Smith. Edited and Engineered by Michael Stokes HG World is produced by Jay Smith & Michael L Stokes with production assistance by Martha Linbo-Terhaar and Carole Stokes. Production Logo and additional Art by Adrianna Linbo-Terhaar. This show was edited with Reaper Audio Editor with some Sound Effects from freesound.org. For a full list of Freesound contributors, please visit us at www.goodmorningsurvivors.com.
Jonathan Coulton appears courtesy of the Creative Commons License. Visit jonathancoulton.com for music downloads and concert information. Music Credits: "Long Note Two" Kevin MacLeod (incompetech.com) "Lasting Hope" Kevin MacLeod (incompetech.com) "Pennsylvania Rose" Kevin MacLeod (incompetech.com) "Promising Relationship" Kevin MacLeod (incompetech.com) "Dark Walk" Kevin MacLeod (incompetech.com) HG World is a production of 3015 North Studios www.goodmorningsurvivors.com
---
Comments[0]
---